Next available date: Contact for info - United Kingdom
Corporate Training for Teams
Course description

Vault - Foundation (In-House)
Autodesk Vault is a data management tool which enables design teams to organise and re use designs without having to recreate them from scratch. Users can store and search for CAD and non CAD data.
Our courses are taught using the most up to date version of Autodesk Vault. However, we can customise our courses to cover any of the previous older versions of the software. Please state which version you would like to be trained on when enquiring about this course.
Suitability - Who should attend?
Our foundation course is intended for those who require the fundamental knowledge and skills to enable them to manage secure CAD data, including file revision control. During the course you will learn the features, commands, and techniques of AutoDesk Vault which will be applied to real world scenarios using many practical workshop exercises.
Prerequisites
It is recommended that delegates have a little working knowledge of Microsoft Windows.
Training Course Content
The following subjects are covered during the Vault Foundation course:
Navigate the Vault interface
Setting up basic Vault tasks
Autodesk application integration
Management of Vault data
Working with data properties
Using revision control
Managing bill of materials
Search and re-use data
Expenses
This course is delivered on an in-house basis and is customised to suit the needs of each team, company or organisation. For a custom training quote, please give us a call on 0151 650 6907.
About provider
SquareOne Training
SquareOne Training is an internationally renowned IT Training company who create inspiring, motivational and cost effective training services which bring about tangible improvements in productivity. They specialise in providing classroom courses, Microsoft upgrade training, IT consultancy and large-scale rollout support...
Read more and show all courses with this provider
Find out more about this Vault - Foundation (In-House) course - simply fill out your details:

There are no reviews available yet.


U.K. L&D Report: 2019 - Benchmark Your Workplace Learning Strategy
Are you curious about the L&D strategies of some of the U.K.'s top companies?
Find out what they're up to in findcourses.co.uk's second annual U.K. L&D Report!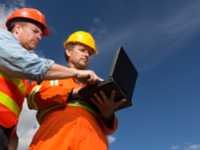 Read about SquareOne's global projects in New Hardware and Software Refresh and Microsoft Lync/Skype Rollout.
Read more