Apprenticeship training for companies
Course description
Visio - Level 1 (Online Training)
This course is ideal for people who want to learn how to design diagrams, organisation charts, office layouts or website maps using Microsoft Visio. During the course you will be taught how to use the basic tools and techniques available in Visio so that you can create detailed, business focused diagrams.
Suitability - Who should attend?
This course is for users who wish to get an overview of how to use Visio to make more advanced diagrams than can be created with standard MS Office applications
Prerequisites
Delegates should have a good level of PC and windows skills, and a basic knowledge of MS Office. No existing knowledge of MS Visio is required
Training Course Content
Getting Started
Overview Of Visio
The Interface
Creating Files
Changing Views
Navigating Pages
Manipulating Stencils
Selection Techniques
Scaling/Resizing 
Basic Techniques
Drawing Shapes
Reshaping
Drawing Lines
Drawing With Precision
Size & Positioning
Duplicating Objects
Aligning/Distributing
Connected Drawings
Rotating Objects
Changing the Stacking Order of Shapes
Flow Diagrams
Connecting Shapes
Understanding Connectors and Glue
Adding Text to Shapes
Creating Text only Shapes
Modifying a Text Block
Formatting Text
Copy and Pasting Shapes
Formatting Shapes
Dynamic Shapes
Graphics
Importing Graphics
Manipulating Graphics
Creating Stencils
Printing Drawings
Using Print Preview
Using Page Setup
Creating Headers and Footers
Printing a Drawing
Copying a Drawing to another Application
Why choose SquareOne Training
25 years' experience of delivering quality IT Training Services
All trainers Certified Microsoft Office Trainer (MOS) or higher
Public and in-house training throughout the UK
Expenses
This course is delivered online live through Microsoft Teams or WebEx. To access the training, you will require a PC/Laptop with Internet connection and audio.
About provider
SquareOne Training
SquareOne believe that no two people are the same, therefore all our courses are unique just like you. SquareOne will work with you and your company to tailor a course that is suitable for your business needs, development and future...
Read more and show all courses with this provider
Find out more about this Visio: Essentials (Online Training) course - simply fill out your details:

There are no reviews available yet.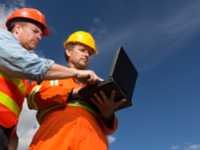 Read about SquareOne's global projects in New Hardware and Software Refresh and Microsoft Lync/Skype Rollout.
Read more
At SquareOne Training we take pride in designing Spreadsheets for our customers, so we were delighted to be asked to design a solution to track staff courses and KPI alerts. This spreadsheet was implemented in 2018, but completely changed the way the company worked and made the data not only accurate but trackable.
Read more