Course description

Word: Advanced (In-House)
This Advanced Word In House Training is designed to help your company further your skills in Word. Aimed at all existing users of Word this training will help your employees work more effectively with large documents or manuals. This course furthers the level of of understanding of Word and is filled with Shortcuts and Tips.
This course is delivered In House, at your location & tailored to your liking.
Upcoming start dates
Enquire for more information
In Company

United Kingdom
Suitability - Who should attend?
This Level 3 Word course is suitable for those people who are already users, and want to achieve an advanced level of Word, and those who would like to further their understanding of the package.
Training Course Content
This Level 3 Word course can be customised to meet your requirements. General topics include:
Working with Long Documents
Working with Paragraph Styles
Working with Text Styles
Introduction to Section Breaks
Page Layout Properties
Inserting Comments
Creating Bookmarks
Table of Contents and Indexing
Inserting a Table of Contents
Updating a Table of Contents
Creating an Index
Outline View
Working with Outline View to Promote and Demote Styles
Moving and Copying Text
BookMarks and Cross Referencing
Creating a Bookmark to Edit Text
Cross Referencing a Bookmark
Cross Referencing Styles, Tables and Frames
Track Changes/Revision Marking
Editing documents using Track Changes
Reviewing Edited Documents
Accepting or Rejecting Changes
Footnotes
Creating Footnotes and Endnotes
Templates
Creating and Saving Templates
Opening and Editing Templates
Protecting Documents
Macros
Recording simple MacrosAssigning a keyboard command
Assigning and creating a Tool on the Toolbar
Creating a Tool
Why choose SquareOne Training
25 years' experience of delivering quality IT Training Services
All trainers Certified Microsoft Office Trainer (MOS) or higher
Public and in-house training throughout the UK
Expenses
In-house training - a cost effective solution for your team

This course is delivered in-house and can be tailored to meet the particular requirements of your organisation. We will be happy to use any of your examples for delegates to ensure that the course is as interesting and relevant as possible.
SquareOne Training
With 30 years of experience in IT training, personal skills, and consultancy, SquareOne specialise in crafting and delivering exceptional industry leading training courses. Our extensive range of courses are tailored to cater to a diverse range of learning preferences and...
Case Studies
SquareOne Training
At SquareOne Training we take pride in designing Spreadsheets for our customers, so we were delighted to be asked to design a solution to track staff courses and KPI alerts. This spreadsheet was implemented in 2018, but completely changed the way the company worked and made the data not only accurate but trackable.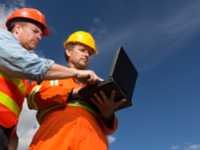 Read about SquareOne's global projects in New Hardware and Software Refresh and Microsoft Lync/Skype Rollout.