More about Professional Training Courses in Reading
Recent Business Developments in Reading, Berkshire
Reading is geographically located between Oxford and London in the county of Berkshire. Over the past decade, the local Reading economy has secured its position among the major players in the computer and technology sector. Many people in the workplace, experienced professionals and entry level candidates have the desire to advance as far as their sector's chain of promotion will let them. Professional development is one of the keys to advancement and there are multiple educational bodies based in Reading that can make this possible. The only qualities required of participants is a genuine interest in the subject area, determination and desire to learn new skills.
Explore your training options in Reading
There are numerous professional development courses available in Reading, aimed at local professionals and companies wishing to hone a their skills. Many of these courses are delivered at an scheduled date in Reading while others can be customised and delivered over a longer time period at the training buyer's premises. Almost every sector of employment benefits from completing continuous professional development programmes. Reading based training courses span from business and management through to accounting and first aid - and the list continues. A varied roster of training providers ensure that almost nothing is missed out, meaning professionals from a multitude of different working backgrounds have the chance to learn a variety of new skills to sparkle up their CV's.
What do professional training courses involve?
Many HR departments have offered their services to ensure delegates from all walks of life can pick up a few new professional skills. Many of these training courses take place in the classroom and students will have access to a fantastic range of resources from literature, course notes to highly advanced computer software and self-assessment tools. Even the one day courses are compact enough to give participants a myriad of new skills once they complete their courses. With the in-house training options, these professional development programmes can also be tailored to suit individual needs. What's more, real life scenarios are meticulously role played, which gives each delegate a chance to sample what lies ahead of them in the professional work place.
Employment & Career Development Opportunities
Reading has numerous employment opportunities which look promising for the upcoming years. Professional development training courses and qualifications will bring out the best in each participant. Individual candidates will have the time to discover their personal attributes and act on them accordingly. Every delegate will have undisputed access to learning resources, ensuring their training will be nothing short of invaluable. Lunch is also included with many of these training courses and what's more - numerous networing opportunities and business contacts from the local elite of Reading's business scene.
Set your goals. We'll help you reach them.
Will you change jobs? Learn something new? Start your own business?
U.K. L&D Report: 2019 - Benchmark Your Workplace Learning Strategy
Are you curious about the L&D strategies of some of the U.K.'s top companies?
Find out what they're up to in findcourses.co.uk's second annual U.K. L&D Report!
Mon
Tue
Wed
Thu
Fri
Sat
Sun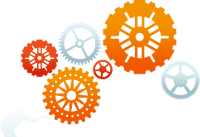 In collaboration with MPW Learning, a programme called 'Leadership Pathway Programme' was designed to bring all of the skills of a large high street charity organisation management team up to date. After introduction of the programme, common working practices were restructured, productivity increased and management satisfaction improved.
Read more
APPRENTICESHIPS
Is your company looking to take on an apprentice?
Subscribe and get the latest news, discounts and giveaways sent straight to your inbox!