IT and Computer Courses
Courses in IT and computer skills give us the power to use and benefit from a wide variety of software programmes. Computer technology is ingrained in the way that we work and communicate. Technological advancements not only enable us to to do more, they help us accomplish goals in a faster, more streamlined way.
For professionals today, computer skills are absolutely invaluable. Courses in IT skills and computers are offered on a wide variety of topics depending on your area of interest and professional needs. Postgraduate education is also increasingly valuable to the IT field and many institutions have begun to offer distance postgraduate courses in order to accommodate students' busy schedules. Whether it be Microsoft Office, Apple, Windows or graphic design software like Adobe, there is an IT user course for you.
Why take computer courses?
Understanding and acquiring a deeper knowledge of the basic computer programmes is often a necessity to manage an office job effectively. The time that you will save once you have a sound understanding of computer software outweighs the costs of a training course many times over. Above we have gathered a selection of the major training organisers as well as some of the more local institutions. This allows you to find training courses in Computers & Technology throughout the UK in most software programmes.
What do computer courses cover?
Computer courses can cover a wide variety of software and computer skills - from computer maintenance and security, to using the latest software tools. Some popular and widely-used software covered in computer courses are:
Access and Databases
Access is a program for building database applications, such as registers or as a tool to measure events. The program's built-Form, Table, Report and Query wizards allow you to quickly create a database for your needs. Training in Access will teach you the key features and provides you with both practical and theoretical knowledge to work with the software. There are basic Access training courses as well as advanced Access training courses for those who have worked for some time with the program.
Excel
Microsoft Excel is a powerful and popular tool used to process data and to create a basis for decision-making. Training and courses in Excel are intended for those who want to use Microsoft Excel in their daily work or who want to learn how to use the program more effective. Training courses in Excel enable you to learn to do calculations, create tables, create reports and analyse data sets.
Microsoft Outlook
Microsoft Outlook is a software program that works like an e-mail client and calendar in Microsoft Office suite for Windows, and can greatly increase your efficiency in the workplace.
Powerpoint
In PowerPoint, you can create great looking presentations for viewing on the computer screen, projection screen or a file and you can send via email. You can also create interactive presentations and pick files from other Office programs.
Windows
Microsoft Windows is an operating system for personal computers with a very wide distribution. It was created by Microsoft and is the company's flagship product, along with the Office products. The name Windows is aimed precisely at the system's graphical user interface with window management.
Word
Microsoft Word is a word processing program designed by Microsoft and is part of the Microsoft Office software suite. Word is the most widely used word processing program and is developed for both the PC and the Mac environments.
At SquareOne Training we take pride in designing Spreadsheets for our customers, so we were delighted to be asked to design a solution to track staff courses and KPI alerts. This spreadsheet was implemented in 2018, but completely changed the way the company worked and made the data not only accurate but trackable.
Read more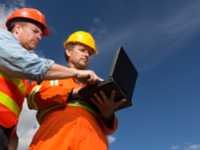 Read about SquareOne's global projects in New Hardware and Software Refresh and Microsoft Lync/Skype Rollout.
Read more
Subscribe and get the latest news, discounts and giveaways sent straight to your inbox!