Displaying 1-20 of 66 results
Displaying 1-20 of 66 results
What is web design?
A website is, in many ways, a company's public face, and web design involves optimising this face to achieve the best response possible. The use of colours, images, layout and user interface can be perceived differently by different people and it can sometimes be tricky to uncover what works best for the public at large - this is where the web designer becomes so vital.
An important aspect when working with web design is to make the site simple and user-friendly so that all information is easily accessible to search engines as well as for visitors. This is achieved by combining search engine-friendly web design and search engine optimisation. Web presence can be crucial if your website creates a profit or just a necessary expense, as it distinguishes the production, design and communication through websites.
Web design courses are on hand to help you learn how to build websites that are user-friendly, appealing and an authentic representation of your company, as well as how to effectively promote your website to make sure it is being seen by your target audience.
What does a web designer do?
Companies involved in web design often have an entire team of web designers including an art director and a programmer. A web designer can be likened to an architect in the online world, as they build and maintain sites. Tools such as web editor can assist the webmaster with editing HTML, style sheets, server-side programs and other files used on web sites. Additionally, one can use web design software to publish a web page on the Internet, typically using an FTP client.
Web design careers are in high demand and a web design course enables participants to gain valuable knowledge in the latest technologies and web design trends - providing a valuable leg up on the competition and standing out from the crowd.
Web design courses
Web design courses are likely to include a variety of different topics, units and modules. Web design is a broad skill and involves utilising an array of technologies, programmes, hardware and software. Web design courses could include any of the following areas in their content:
Layout for Web
Typography for the Web
Off Web Communications
HTML
The technology behind a Web page
Handling of information flows
Graphics Applications for Web
Basics in PHP, Dynamic HTML (D HTML), Java Script and Java Applets.
HTML, X HTML and CSS from scratch
Dreamweaver
Photoshop
CMS - Joomla
Using Flash, Java applet and ActiveX CSS - Cascading Style Sheets, JavaScript and Ajax
Web Server
Database - MySQL, SQL
How much does a web designer make?
Qualified web designers enjoy a great deal of career flexibility and can earn competitive salaries. Whether you'd prefer to work freelance or as an in-house web designer, your career opportunities as a web designer will be diverse. Web design and development professionals earn an annual salary of £31,705, for both men and women. From this base, web design professionals are in a great position to move into programming and software development (£43,920 per annum) or IT project management (£52,170 per annum).
Wherever you opt to work, your career in web design is guaranteed to include the chance to learn new skills on the job and create engaging work for a variety of online niches. A web design course is the perfect starting point - find the ideal web design training option for your needs today!
Find similar courses:
U.K. L&D Report: 2019 - Benchmark Your Workplace Learning Strategy
Are you curious about the L&D strategies of some of the U.K.'s top companies?
Find out what they're up to in findcourses.co.uk's second annual U.K. L&D Report!
Mon
Tue
Wed
Thu
Fri
Sat
Sun
Here is the story of Nadia, who has just completed her Executive PA Diploma programme with Pitman Training. Read about why she decided to study the PA Diploma & how she won her dream job....
Read more
Here is the story of Clare, one of the students who took the Secretary Diploma Course with Pitman Training which gave her a new life as a secretary! Read her story here...
Read the Success Story here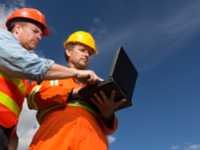 Read about SquareOne's global projects in New Hardware and Software Refresh and Microsoft Lync/Skype Rollout.
Read more
Find popular courses by keyword
APPRENTICESHIPS
Is your company looking to take on an apprentice?
Leave your email to receive relevant update emails about professional training