Next available date: 22/06/2020 10:00 - Online courses
Course Dates
Online courses
22/06/2020 10:00
1,495 GBP
London
01/10/2020 09:00
1,700 GBP
Course description
Managing Family Office and Wealth - 2 day course in London
Due to the current travel restrictions there is a unique opportunity to attend this course as a live online programme delivered over 4 x 3.5 hour sessions in June - on 22, 24, 29 Jun, 1 Jul (1 course consist of 4 sessions); and it's cheaper than ever before! The programme is delivered by a senior family office expert with over 20 years of international experience. Contact us for more information and to register.
Classroom edition in London will be on 1-2 Oct 2020. Register Early for Special Offer.
________________________________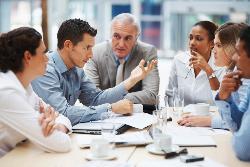 Learn approaches for preserving family wealth and managing a modern family office. This two-day programme for family members, family office representatives and wealth managers explores the best strategies for preserving family wealth and managing a modern family office.
You will have a chance to explore the family governance mechanisms, intergenerational wealth transfer, managing complexities of international wealth mobility and succession planning. You will also learn about the operational settings and asset allocation, cost and risk management, tax advisory and philanthropy.
Conducted by a family office expert with many years of providing services for high net worth clients worldwide, this course focuses on the latest market trends and effective wealth preservation strategies.
COVID-19 Update
This provider offers an online version of their classroom courses
Do you have questions about COVID-19 in relation to this course?
At findcourses.co.uk we are committed to helping everyone who wants to learn, to learn. So are our trusted partner providers.
Get in touch on this page to find out whether there are any changes to this course in light of COVID-19.
Family Office Course content
Structuring of family office and governance mechanisms
Developing the family "mission and values"
Dealing with complex family structures
Understanding change over the life cycle of family businesses and succession planning
Mobility of wealth & the family business
Intergenerational wealth transfer
Services provided by a family office
Selecting advisors and cost management
Asset allocation mechanics and optimisation
Investments of passion
Tax management and advisory
Performance measurement and reward systems
Wealth structuring and fiduciary services
Financial planning
Philanthropy
Reputation management
Valuation of the family business
Current challenges and the changing role of the family office
Teaching method
This is a highly practical course with many real life case studies and exercises. Tutor will be focused on teaching practical strategies that can be taken back to your business and put into immediate effect.
You will benefit from comprehensive take away course documentation.

In order to help us establish your individual and business concerns, you will be asked to fill pre-course questionnaire.

Because of the nature of the course the number of places is limited and will be filled on first come, first accepted basis. We advise to book in advance in order to avoid disappointment.
Suitability - Who should attend?
This Family Office Workshop is suitable for Heads and Members of:
Family Members
Multi and Single Family Office Representatives
Wealth Managers
Private Bankers
Client Relationship Managers
Consultants
Heads of Family Services
Financial Planners
Outcome / Qualification etc.
Upon completion of this workshop course, delegates will be prepared to:
Have an in-depth practical understanding of the structure of a family office and effective family office management approaches
Learn about family governance mechanisms
Explore how to structure wealth and manage intergenerational wealth transfer
Manage family office from choosing an advisor, to cost and reputation management as well as asset allocation strategies
Implement asset allocation strategies
Explore different services provided by family office and how to arrange them
Understand the latest changes in the wealth management sector
Qualifications
Successful completion of this course earns a Course Certificate.
Expenses
The cost of this Managing Family Office & Wealth 2-day course is
Online session: Early Bird until 31 May: £1495 +VAT. Regular Price: £1695 (+VAT).
5% discount for 2 and 10% for 3 people. If you are based outside of the EU, there's no VAT for online training.
Session in London: Early Bird until 30 Jun £1700 + VAT and then gradually going up to £2095 + VAT.
Group Discount
5% discount for a booking of 2
10% discount for a booking of 3
In-House Training
If you have a team of 4 or more this course can be customised and organised in-house at your convenience. We can also deliver this programme as live online training - contact us to discuss your requirements.
About provider
Eureka Financial - Expert in Banking and Finance, Regulatory, Risk and Wealth Management Training
Eureka Financial is a provider of banking, finance, regulatory, risk and wealth management training courses. We also offer some business management and soft skills training programmes. Based in London, UK, we organise public courses in London as well as tailored in-house...
Read more and show all courses with this provider
Reviews
Average rating 5
Based on 9 reviews
J.L., MD, Ledmore Capital, UK
Really, really interesting!
A.A., Vice Chairman, Capital Express Assurance Global, Nigeria
J.H., Director, Wide Growth, Hong Kong
Very informative programme and a great trainer.
Find out more about this Managing Family Office & Wealth course - simply fill out your details:
Course rating
Based on 9 reviews
U.K. L&D Report: 2019 - Benchmark Your Workplace Learning Strategy
Are you curious about the L&D strategies of some of the U.K.'s top companies?
Find out what they're up to in findcourses.co.uk's second annual U.K. L&D Report!