Displaying 1-20 of 39 results
= Beginner level
= Intermediate level
= Advanced level
Displaying 1-20 of 39 results
About Microsoft Project
Microsoft Project is a software programme designed to generate project schedules and enhance project planning which aims to improve overall business strategy. Specifically, Microsoft Project gives project managers the tools necessary to plan and schedule project tasks and organise duties and staff to ensure that the project is completed on schedule and to the correct specifications.
Microsoft Project courses
Microsoft Project courses make project planning easier than ever. Courses will give delegates the necessary knowledge to plan complex projects and summarise output data, all with the ease and flexibility similar to Microsoft's other software programmes. Microsoft Project courses are designed to cover both beginner and more advanced topics including, calendars and scheduling, costs and resources, advanced tasks, project tracking, resource conflicts, and many more.
Individuals responsible for project planning should consider participating in a Microsoft Project course. Courses will give individuals the knowledge to better estimate the project delivery date and produce a better organised project plan.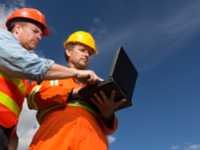 Read about SquareOne's global projects in New Hardware and Software Refresh and Microsoft Lync/Skype Rollout.
Read more
At SquareOne Training we take pride in designing Spreadsheets for our customers, so we were delighted to be asked to design a solution to track staff courses and KPI alerts. This spreadsheet was implemented in 2018, but completely changed the way the company worked and made the data not only accurate but trackable.
Read more
Subscribe and get the latest news, discounts and giveaways sent straight to your inbox!