Course description
Inspirational Leadership Seminar - masterclass in leadership skills
Inspirational leadership is all about being able to breathe new life, confidence and a 'can-do' attitude into an organisation in a way that makes people want to perform at their best, all of the time.
This Inspirational Leadership programme distinguishes itself from other seminars covering the same topic by looking at leadership from a different perspective, coaching participants through eight key ideas to inspire and engage their people. As endless studies and surveys have shown, engagement is absolutely critical to productivity. This programme equips participants with a unique set of skills that boost performance by having a strong impact on people's own sense of worth and of what they are able to achieve.
The step-by-step programme will not focus on strategy and analysis, but rather on ways of nurturing individuals' potential and unlock discretionary effort with an inspirational style that distinguishes true leaders from their peers.
Upcoming start dates
Choose between 2 start dates
Enquire for details
In Company

United Kingdom
Suitability - Who should attend?
This Inspirational Leadership Seminar is suitable for managers and executives looking to develop their leadership skills from a different angle, with a view to developing an inspirational style and eliciting greater engagement among their staff.
Training Course Content
Course content includes:
8 strategies for inspirational leaders
How to unlock discretionary effort
The science of motivation
9 make-or-break ways to encourage extraordinary performance from people
Why you must build confidence and self-belief in those you lead
How to connect personal goals to business goals
3 steps to share your strategy and vision; the importance of buy in
How to coach others to greatness. Lessons from Ross Brawn, Steve Jobs, Carly Fiorina, Jose Mourinho
Execution - how to bridge the gap between goals and results
How to be a positive agent of change
How to grow people - inspirational leaders are those who create an environment where people feel terrific about themselves
How to inspire creativity and innovation
6 key ways to build a winning team - when a team member operates in a climate that encourages winning, he or she tends to become a high-performer
How to tap the inherent worth of the task; he or she who has a 'why' to live for can bear almost any 'how'
Why choose Leadership Development Ltd
99% of delegates on our programmes rate them as 'Good' or 'Excellent'
More than 600,000 people have participated in LDL programmes so far
Customer Outreach Award 2019
We believe that it should be easy for you to find and compare training courses.
Our Customer Outreach Award is presented to trusted providers who are excellent at responding to enquiries, making your search quicker, more efficient and easier, too.
Reviews
Thank you for what was without doubt the most useful training day I have ever experienced in my professional career
Excellent. Right pace to refresh existing knowledge and introduce new ideas
Fast paced, great content, interesting examples, passionate and motivated Robin
Expenses
Contact Leadership Development Ltd to discuss pricing for this in-house course.
Leadership Development Ltd
Leadership Development Ltd - Leadership, Management & Sales Courses
Leadership Development Ltd (LDL) is a leading international provider of training in leadership, management, sales and negotiation for professionals at all levels across an organisation, from front-line staff to senior managers. With over 30 years of experience in the sector,...
Case Studies
Inspirational Leadership gets results. It's about recognising that your most precious possession is the people who work for you, and having the skill to draw out the very best in their performance.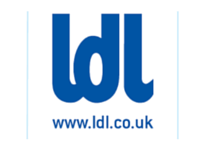 Read about how LDL brought the Carphone Warehouse together to retain managers and help employees live its new values.