Course description

Microsoft Dynamics CRM - Reporting
This Microsoft Dynamics CRM Reporting training course is offered as an open/scheduled 1-day workshop by SquareOne Training.This course is suitable for people with a great amount of experience using Microsoft Dynamics CRM.
Our patient and dedicated trainers will help all users gain the skills needed to start working confidently on Windows PCs. This course is taught at an intermediate level.
This course can also be delivered in-house at your location and tailored to your liking.
Upcoming start dates
Enquire for more information
Suitability - Who should attend?
This Microsoft Dynamics CRM Reporting course is intended for Microsoft Dynamics CRM System IT Professionals. The course will also introduce topics and functionality important for developers, but will not cover these topics in depth.
Training Course Content
The content for this Microsoft Dynamics CRM Reporting training course is structured as follows:
Introduction
There are many reasons for reporting in Microsoft Dynamics CRM
Useful Background Knowledge and Skills
Reporting Development Studio
Reporting Tools and Possibilities
Test Your Knowledge
Solutions
Visualization
There are many ways to view, understand and place data into perspective when it is compared with other data. Reports are used to view and record the details, and charts are used by consumers of the data to quickly view a snapshot of the information.
Resources
Creating Basic Charts
Exporting Charts
Importing Charts
Modifying and Exporting Chart XML
Introduction to Reporting Basics
Microsoft Dynamics CRM includes a number of reports that provide useful business information. These reports are based on Microsoft SQL Server Reporting Services, and provide many of the same set of features that are available for the Microsoft SQL Server Reporting Services reports.
Report Development Process
Types of Reports in Microsoft Dynamics CRM
Default Reports The Report Wizard
Business Intelligence Development Studio and SQL Reports
Business Intelligence Development Studio (BIDS) is the primary tool used to create or modify SQL Server Reporting Services (SSRS) reports. The end result of an SSRS report is an .rdl file that contains the report definition imported into Microsoft Dynamics CRM to view reports.
Background Knowledge Required and Available Resources
Filtered Views
Creating a Basic SSRS Report
SSRS Data Regions
Parameters
Pre-Filtering
Fetch-Based Reporting
Creating FetchXML-based reports is similar to creating SQL-based reports. Data regions, data visualizations, and report formatting are applicable to FetchXML-based reports regardless of the querying technique
What is FetchXML?
Authoring of Fetch-Based Custom Reports
Introduction of FetchXML
Introduction of Expressions and Collections
Why choose SquareOne Training
25 years' experience of delivering quality IT Training Services
All trainers Certified Microsoft Office Trainer (MOS) or higher
Public and in-house training throughout the UK
Expenses
This Microsoft Dynamics CRM Reporting training course is offered both as an open/scheduled course and an in-house training course.
The in-house training will be delivered in the form of a closed course at your company's premises. SquareOne can come to you no matter where you are based throughout the UK. The cost of this training course is available upon request.
SquareOne Training
With 30 years of experience in IT training, personal skills, and consultancy, SquareOne specialise in crafting and delivering exceptional industry leading training courses. Our extensive range of courses are tailored to cater to a diverse range of learning preferences and...
Case Studies
SquareOne Training
At SquareOne Training we take pride in designing Spreadsheets for our customers, so we were delighted to be asked to design a solution to track staff courses and KPI alerts. This spreadsheet was implemented in 2018, but completely changed the way the company worked and made the data not only accurate but trackable.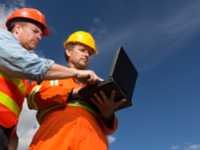 Read about SquareOne's global projects in New Hardware and Software Refresh and Microsoft Lync/Skype Rollout.