SquareOne Training
SquareOne Training
With 30 years of experience in IT training, personal skills, and consultancy, SquareOne specialise in crafting and delivering exceptional industry leading training courses.
Our extensive range of courses are tailored to cater to a diverse range of learning preferences and requirements. Allowing us to work closely with you and your company to curate the ideal course that aligns seamlessly with your business needs, helping you enhance your productivity, gain lifelong skills, and propel you towards your future goals.
SquareOne Training are an award-winning company. We were awarded with the title of Business of the Year at the 2023 Wirral business awards. Additionally, many of our courses have gained recognition in Find Courses Top 10 Courses for 2022
We are passionate about leaning and enjoy sharing this passion with you. We believe that learning should be enjoyable, flexible, inspiring, and cost effective.
Our dedicated and experienced team are committed to not only meet but surpass your expectations, whether you order one course, multiple courses, or a global rollout. We deliver a professional, and high-quality service that unlocks your hidden potential.
We offer courses throughout the UK and Europe, with both online and classroom options, and an assortment of formats such as a personalised 1:1 session, floor walking, clinics, lunch and learns or seminars. Giving you and your team the flexibility to unlock their hidden potential.
Show all courses with SquareOne Training
Quick stats
25 years' experience of delivering quality IT Training Services
All trainers Certified Microsoft Office Trainer (MOS) or higher
Public and in-house training throughout the UK
Courses
= Beginner level
= Advanced level
Why choose SquareOne Training
We have 25 years' experience of delivering quality IT Training Services
We are passionate about our business and our customers
Our mobile classroom allows us to provide in-house training anywhere within the UK
SquareOne trainers are all experts within their field
Our wide range of services can be adapted to meet your needs
We have a satisfied customer base located all over the UK and Europe
Our costs are competitive
Awards & Accreditations
Reviews
I enjoyed learning about VlookUp. Lorna was an amazing trainer.
I enjoyed learning about power query, date table, and model view
reviewing version history and resolving issues such as changes not updating/syncing was great
Case Studies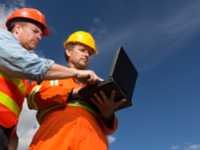 Read about SquareOne's global projects in New Hardware and Software Refresh and Microsoft Lync/Skype Rollout.
SquareOne Training
At SquareOne Training we take pride in designing Spreadsheets for our customers, so we were delighted to be asked to design a solution to track staff courses and KPI alerts. This spreadsheet was implemented in 2018, but completely changed the way the company worked and made the data not only accurate but trackable.