SquareOne Training
SquareOne believe that no two people are the same, therefore all our courses are unique just like you.
SquareOne will work with you and your company to tailor a course that is suitable for your business needs, development and future aspirations.
With over 29 years experience SquareOne will share our passion for learning with you.
Training should flexible, inspiring, motivational and cost effective to give you improvements in productivity and gain lifelong skills that unlock your hidden potential. SquareOne will strive to not only meet, but exceed your expectations.
Whether you order one course, numerous courses or a global rollout you will receive the same quality service from our dedicated, professional and experienced training team.
Training can be delivered throughout the UK and Europe as interactive online training, classroom training, 1:1, floor walking, clinics, lunch and learns or seminars.
Show all courses with SquareOne Training
Quick stats
25 years' experience of delivering quality IT Training Services
All trainers Certified Microsoft Office Trainer (MOS) or higher
Public and in-house training throughout the UK
Courses
= Beginner level
= Intermediate level
= Advanced level
Why choose SquareOne Training
We have 25 years' experience of delivering quality IT Training Services
We are passionate about our business and our customers
Our mobile classroom allows us to provide in-house training anywhere within the UK
SquareOne trainers are all experts within their field
Our wide range of services can be adapted to meet your needs
We have a satisfied customer base located all over the UK and Europe
Our costs are competitive
Awards & Accreditations
Reviews
Average rating 4.9
Based on 1989 reviews.
content and duration is fine
To request information from SquareOne Training, please fill out the following details:
Institute rating
Based on 1989 reviews.
At SquareOne Training we take pride in designing Spreadsheets for our customers, so we were delighted to be asked to design a solution to track staff courses and KPI alerts. This spreadsheet was implemented in 2018, but completely changed the way the company worked and made the data not only accurate but trackable.
Read more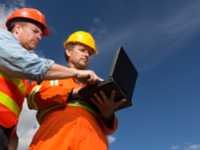 Read about SquareOne's global projects in New Hardware and Software Refresh and Microsoft Lync/Skype Rollout.
Read more
Be Inspired - watch the videos