SquareOne Training
SquareOne Training is an internationally renowned IT Training company who create inspiring, motivational and cost effective training services which bring about tangible improvements in productivity. They specialise in providing classroom courses, Microsoft upgrade training, IT consultancy and large-scale rollout support to companies throughout the UK, Europe and North America.
Established over 25 years ago, SquareOne Training has worked with leading corporate clients to deliver cutting edge IT training solutions, which gives the individual in every organisation an exceptional learning experience.
SquareOne is passionate about what they do and strive to not only meet, but exceed their customer's expectations. Whether you order one course, numerous courses or a global rollout you will receive the same quality service from our dedicated, professional and experienced training team.
Show all courses with SquareOne Training
Reviews
Very well presented/explained/thorough
I liked Solver in particular
Previously done an Access course, but left feeling as confused as when I started. This course was very clear & I've left with a good understanding.
To request information from SquareOne Training, please fill out the following details:
Course rating
Based on 689 reviews
U.K. L&D Report: 2019 - Benchmark Your Workplace Learning Strategy
Are you curious about the L&D strategies of some of the U.K.'s top companies?
Find out what they're up to in findcourses.co.uk's second annual U.K. L&D Report!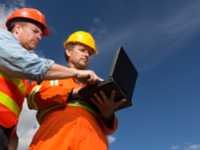 Read about SquareOne's global projects in New Hardware and Software Refresh and Microsoft Lync/Skype Rollout.
Read more
Be Inspired - watch the videos