Next available date: Enquire for more information - Liverpool
Course Dates
Liverpool
Enquire for more information
(English)
London
Enquire for more information
(English)
Manchester
Enquire for more information
(English)
Course description

AutoCAD Civil 3D
After completion you will be able to:
Create, edit and analyse surfaces.
Create parcels, parcel segment labels, and parcel tables.
Create a site, create and edit alignments, and create professional cross sections.
Create assemblies and corridors, calculate corridor volumes.
Detail your model using call our and drafting views.
Suitability - Who should attend?
Who should attend?
Civil enginners, land planner, surveyors, drafters and anyone creating support documents for work, or land planning and development.
Training Course Content
Working with Point Data
Use point data to create a site plan that is physically and legally accurate
Organise your point data to make it easier to work through design changes
Surface Modelling
Create a continuous surface that you can use to display contours and elevations accurately
Increase the accuracy of elevation calculations
Surface analysis – watersheds, slopes, and elevations
Cut and Fill – review site volume calculations based on the terrain model
Create a 3D representation of your data
Site Development
Create a parcel to represent any feature with closed boundaries
Use styles to control the display of parcels
Add and modify parcel labels
Create an industry-standard parcel report
Overview of Pipe Networks
Design and present the flow of a utility system
Create an alignment from network parts and draw parts in profile
Create a dynamic pipe table
Storm and Sanitary Analysis
Determine where water and wastewater will go on your site model
Evaluate the performance of a detention pond in a storm event
Grading
Transform a 2D schematic into a 3D site model by adding a directional surface to elevations
Save time by creating grading standards
Road Design
Create and edit alignments
Use profiles to view elevation data along a horizontal profile
Represent a proposed surface along an alignment
View cross sections of elevations along surfaces
Corridor Design
Create, view and manipulate a 3D model of a path for traffic
Incorporate road features into your design, such as lanes, sideslopes, ditches and curbs
Create a corridor surface to calculate how much soil needs to be moved, how much concrete and asphalt is needed
Advanced Topics
Please refer to our AutoCAD Civil 3D Advanced Workshops data sheet for additional topics such as roundabout design, junction design, quantity take-offs, survey tools, standards, project management, visualisations and animations, integration with Revit, integration with Micro Drainage, bridge modelling, rail track layout and more.
Why choose SquareOne Training
25 years' experience of delivering quality IT Training Services
All trainers Certified Microsoft Office Trainer (MOS) or higher
Public and in-house training throughout the UK
Expenses
For information on pricing for this open/scheduled course, please give us a call on 0151 650 6907.
This course can also be delivered in-house and tailored to meet the particular requirements of your organisation.
About provider
SquareOne Training
SquareOne Training is an internationally renowned IT Training company who create inspiring, motivational and cost effective training services which bring about tangible improvements in productivity. They specialise in providing classroom courses, Microsoft upgrade training, IT consultancy and large-scale rollout support...
Read more and show all courses with this provider
Find out more about this AutoCAD Civil 3D course - simply fill out your details:

There are no reviews available yet.


U.K. L&D Report: 2019 - Benchmark Your Workplace Learning Strategy
Are you curious about the L&D strategies of some of the U.K.'s top companies?
Find out what they're up to in findcourses.co.uk's second annual U.K. L&D Report!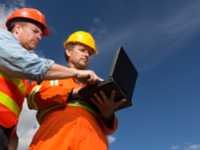 Read about SquareOne's global projects in New Hardware and Software Refresh and Microsoft Lync/Skype Rollout.
Read more