Displaying 1-20 of 211 results
Learn how we sort results
Blueprints to 3D Realities: Navigating the CAD World
Embark on a journey from conceptual blueprints to tangible 3D realities with the above CAD courses. Computer-Aided Design (CAD) has revolutionised the fields of architecture, engineering, and design, and these courses are tailored to equip you with the skills needed to navigate this dynamic and creative world. Explore the intricacies of CAD and discover the key topics covered in these courses:
CAD Course Highlights
CAD Fundamentals: Dive into the fundamentals of CAD, understanding the basic principles and tools that form the backbone of computer-aided design.
Precision Drafting Techniques: Master the art of precision drafting, from creating intricate technical drawings to accurately representing design concepts.
3D Modeling Mastery: Explore the world of 3D modelling, learning to transform 2D concepts into immersive and detailed three-dimensional representations.
Architectural Drafting: Delve into architectural drafting techniques, understanding how to create detailed plans, elevations, and sections for construction projects.
Engineering Design Principles: Learn the principles of engineering design, including parametric modelling and simulation, to bring innovative ideas to life.
Product Design and Prototyping: Understand the process of product design and prototyping, from conceptualisation to the creation of detailed 3D models for manufacturing.
Project-based Learning: Apply your skills through hands-on, project-based learning, where you'll tackle real-world design challenges and refine your CAD proficiency.
Whether you're an aspiring architect, engineer, or designer, these CAD courses provide the tools and knowledge to navigate the intricacies of computer-aided design. Join others in transforming blueprints into 3D realities. Enrol now and embark on a journey of creativity and precision in the CAD world.
Frequently asked questions
At SquareOne Training we take pride in designing Spreadsheets for our customers, so we were delighted to be asked to design a solution to track staff courses and KPI alerts. This spreadsheet was implemented in 2018, but completely changed the way the company worked and made the data not only accurate but trackable.
Read more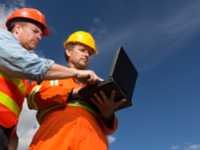 Read about SquareOne's global projects in New Hardware and Software Refresh and Microsoft Lync/Skype Rollout.
Read more
Subscribe and get the latest news, discounts and giveaways sent straight to your inbox!