Displaying 1-20 of 187 results
Displaying 1-20 of 187 results
CAD Courses for Professionals in the Design, Construction and Architecture Industries
Also known as CADD or Computer-Aided Design and Drafting, CAD (Computer-Aided Design) refers to the creation of either 2D or 3D technical drawings in apposite computer software. It is commonly used across a range of professional spheres, including architecture, engineering and construction as well as other highly-specialised industries, such as prosthetics.
CAD programs are typically offered in software packages, such as Autodesk. These packages are applicable to a spectrum of tasks, ranging from 2D vector-based drafting and 3D surface to parametric solid modelling. Accordingly, CAD software is available in basic formats, such as AutoCAD 2D or 3D, as well software specific to industries or tasks, such as AutoCAD Electrical.
Compete in Today's Markets with CAD Courses
Due to the great advancements in technical drawing brought on by the invention of CAD software, manual drawing techniques have now been reduced to a formality in the architectural and engineering learning processes. The heavy reliance on the software which characterises contemporary technical design is reflected in the significant presence of CAD software in engineering and architectural educational programmes.
Creative professions are also tapping into the benefits of CAD. CAD is used to create 3D animation, advertisements, and drawings in technical manuals and textbooks. CAD courses exist for all types of potential users
CAD Courses to Suit All Users
CAD programs are used extensively and in many industries. However, CAD is still a relatively new concept, and these programs can be challenging to use. Many engineers, architects, and designers learned their trade at a time when CAD was not in use. No matter how skilled these individuals might be, they must learn to use CAD programs in order to remain relevant.
CAD courses also exist for those just getting started in their careers or even for those who just want to learn for fun. So many things can be done with CAD that learning to use one or two programs is useful for anyone.
No matter the prior skill level or experience of the participant, in the vast array of CAD courses there is sure to be something for everyone. These courses are available in the classroom and online and the majority of them can be completed in just one day.
U.K. L&D Report: 2018 - Benchmark Your Workplace Learning Strategy
Are you curious about the L&D strategies of some of the U.K.'s top companies?
Find out what they're up to in findcourses.co.uk's first annual U.K. L&D Report!
Mon
Tue
Wed
Thu
Fri
Sat
Sun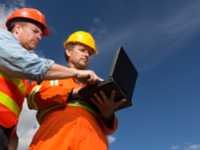 Read about SquareOne's global projects in New Hardware and Software Refresh and Microsoft Lync/Skype Rollout.
Read more
Find popular courses by keyword
APPRENTICESHIPS
Is your company looking to take on an apprentice?
Leave your email to receive relevant update emails about professional training