Adobe Courses, Products and Packages - Explore the Opportunities
Adobe is an extremely popular producer of design software products in the creative and web industries. Adobe products are currently focused on the printing, graphic editing and publishing of both printed materials and digital graphics. Popular Adobe products include Photoshop (ImageReady, Bridge), PageMaker, InDesign, Illustrator, Acrobat, Premiere, Adobe Flash, Adobe Creative Suite and Adobe LiveMotion. Since 2005, Adobe has also claimed ownership of Macromedia, the developer of Adobe's popular product, Flash. With Flash, users are able to create dynamic and interactive animations, among other things.
Adobe Courses and the Workplace
Through the development of the web, digital and graphic design industries, Adobe products have become increasingly popular and crucial in the workplace. Adobe products play a significant role in the development and maintenance of key services and products, including web page and app design, graphic design and image editing. Any business or organization looking to make the most of their branded materials and social media content will benefit greatly from enrolling their employees in Adobe courses.
The Many Benefits of Adobe Courses
As the use of Adobe products in a professional setting increases dramatically and as these programs become the primary tool of many professionals working in the creative and web spheres, training courses in the various Adobe products have become extremely popular and prevalent. Adobe courses are primarily for individuals and professionals who use computers for design and multimedia purposes. Just as the specific purposes and types of Adobe products that one may use are varied, there is a tailored course for every purpose.
Courses are commonly designed around one or more specific Adobe products, such as Adobe Photoshop, Adobe Illustrator and Adobe InDesign. For website development and web design, Dreamweaver is a popular program. Adobe Flash is suitable when you need mobility and interactivity in different contexts.
Often, Adobe courses combine a mix of theoretical and practical knowledge, in the form of basics for beginners, intermediates and advanced courses. Learning more about Adobe, and how candidates can use Adobe products to improve the professionalism of their business can open doors of opportunity and revolutionise the way professionals work and dramatically increase the results being produced. Adobe courses are available for those starting out in the industry as well as for the professional looking to stay abreast of the latest developments.
Format of Adobe Courses
Adobe courses can be found all over the UK in the form of classroom, online, or in-house training to suit the needs of every professional.
Classroom
A classroom course will take place at a designed time and location. This is a great option for the individual who wants to take training into their own hands or a small business who just needs to have a few employees trained.
In-house
If you are an organization with a large number of employees who need training, in-house training might be for you. Search through courses for a trainer who can bring expert in-house training to you and your employees.
Online
Online training is an option for those who favor flexibility. Individuals can participate in the course at their own pace and on their own time.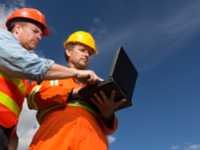 Read about SquareOne's global projects in New Hardware and Software Refresh and Microsoft Lync/Skype Rollout.
Read more
At SquareOne Training we take pride in designing Spreadsheets for our customers, so we were delighted to be asked to design a solution to track staff courses and KPI alerts. This spreadsheet was implemented in 2018, but completely changed the way the company worked and made the data not only accurate but trackable.
Read more
Subscribe and get the latest news, discounts and giveaways sent straight to your inbox!