Next available date: Enquire for more information - Online courses
Course description
AutoCAD Beyond the Basics
During the course you will learn to use powerful features, commands and techniques for creating and editing accurate 2D drawings. Useful tips and tricks will also be demonstrated.
Suitability - Who should attend?
This AutoCAD Beyond the Basics training course is suitable for previous users of AutoCAD and those seek to further their understanding and learn to use powerful features, commands and techniques for creating and editing accurate 2D drawings. Useful tips and tricks will also be demonstrated.
Training Course Content
The content for this AutoCAD Beyond the Basics training course is structured as follows:
Tips and Tricks
Improve drawing revisions with rev clouds and wipeouts
Create polylines boundaries to simplify area extraction
Use regions for complex area calculations
Create selection sets based on object properties
Reduce file size and maintain good CAD management practices by purging unreferenced objects
Use points to identify coordinate locations in your drawing
Place objects at evenly spaced intervals
Use QuickCalc to perform calculations or convert units.
Advanced Text
Understand the single interface for all text commands
Create text with tabs, indents, paragraph/line spacing
Create static and dynamic text columns
Make the most of AutoCAD's spell checker
Create attributes with multiple lines of text
Working with Tables
Use AutoCAD's table function to make your data easy to understand and share
Control table appearance and make global changes
Use formulas, auto text and blocks in your tables to automate annotation and perform calculations
Extract block attribute data to your table Save time and reduce errors by dynamically linking data in an Excel spreadsheet to your AutoCAD table
Blocks and Attributes
Create a block so it can be used in multiple drawings
Create an annotative blocks that are scaled by the annotative scale in a viewport
Attach numeric and txt information to block definitions to make it easy to track drawing data
Reusable Content
Reuse data from another drawing using Design Centre
Increase productivity by making your most frequently used tools and commands available on tool palettes – one if the most dramatic enhancements to AutoCAD in recent years
Easily manage large, multi-disciplinary projects using external references
Effectively manage your xrefs for better viewing and smaller files
Layer Management and Best Practices
Use Layer filters to quickly find objects you need inside of complex drawings
Use layer states to return to a saved configuration of layers
Ensure uniformity across drawings using layer standards
Working with DWF Files
Dynamic Blocks
Create single block to represent multiples object configurations Assign actions to specific parameters of you dynamic block, such as scale, stretch, move, rotate, flip and array
Why choose SquareOne Training
25 years' experience of delivering quality IT Training Services
All trainers Certified Microsoft Office Trainer (MOS) or higher
Public and in-house training throughout the UK
Expenses
This AutoCAD Beyond the Basics training course is offered both as an open/scheduled course and an in-house training course.
The in-house training will be delivered in the form of a closed course at your company's premises. SquareOne can come to you no matter where you are based throughout the UK. The cost of this training course is available upon request.
About provider
SquareOne Training
SquareOne Training is an internationally renowned IT Training company who create inspiring, motivational and cost effective training services which bring about tangible improvements in productivity. They specialise in providing classroom courses, Microsoft upgrade training, IT consultancy and large-scale rollout support...
Read more and show all courses with this provider
Reviews
Average rating 5
Based on 3 reviews
Fantastic and practical and to the point
The teacher is really helpful and friendly
Find out more about this AutoCAD Beyond the Basics course - simply fill out your details:
Course rating
Based on 3 reviews
U.K. L&D Report: 2019 - Benchmark Your Workplace Learning Strategy
Are you curious about the L&D strategies of some of the U.K.'s top companies?
Find out what they're up to in findcourses.co.uk's second annual U.K. L&D Report!
At SquareOne Training we take pride in designing Spreadsheets for our customers, so we were delighted to be asked to design a solution to track staff courses and KPI alerts. This spreadsheet was implemented in 2018, but completely changed the way the company worked and made the data not only accurate but trackable.
Read more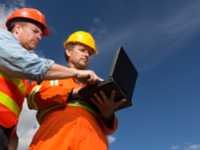 Read about SquareOne's global projects in New Hardware and Software Refresh and Microsoft Lync/Skype Rollout.
Read more