Next available date: Enquire for more information - Liverpool
Course Dates
Liverpool
Enquire for more information
London
Enquire for more information
Manchester
Enquire for more information
Course description
AutoCAD for MicroStation Users
After completing this course you will be able to:
Understand the AutoCAD environment.
Effectively move around a drawing, controlling AutoCAD's display.
Use AutoCAD's drafting tools for creating 2D geomerty.
Understand the differences between layers and blocks vs levels and cells - how to organise information in your AutoCAD drawing.
Utilise time - saving tips and tricks for AutoCAD text and dimensions.
Suitability - Who should attend?
Who should attend?
Experienced users of AutoCAD who wish to use AutoCAD for 3D design work.
Training Course Content
Getting Started
Communicating with AutoCAD
Understanding the AutoCAD user interface
Getting out of trouble
Options for starting a drawing
Managing drawing files
Viewing a Drawing
Time-saving display tools
Heads-up display for greater speed and accuracy
Basic Drafting Tools
Working with AutoCAD's object snap options
Creating and Editing 2D Geometry
Creating lines, circles, and arcs in AutoCAD
Erasing, moving, copying, scaling, and rotating objects
Using grips for better editing
Managing Object Properties
Organising drawing geometry using layers
Working with different linetypes
Options for changing object properties
Basic Drawing Techniques
Understanding the best use of AutoCAD editing commands to make objects parallel, longer, repeat, or symmetrical
Trim unwanted segments, round object corners Creating orthographic views
Blocks vs. Cells
AutoCAD blocks – a more flexible approach to grouping objects
Use blocks as internal or external objects
Editing blocks in place
Drawing Annotation
Editing text and dimensions on the fly
Quick dimensions
Working with Layouts
Creating sheets for plotting
Using viewports
Setting layouts to plot to scale
Improving Drawing Appearance
How to use hatch patterns to represent different parts or materials
Editing and previewing hatch patterns
Getting Your Drawings Out
Plotting options, controlling plotting scale
Why choose SquareOne Training
25 years' experience of delivering quality IT Training Services
All trainers Certified Microsoft Office Trainer (MOS) or higher
Public and in-house training throughout the UK
Expenses
For information on pricing for this open/scheduled course, please give us a call on 0151 650 6907.
This course can also be delivered in-house and tailored to meet the particular requirements of your organisation. 
About provider
SquareOne Training
SquareOne Training is an internationally renowned IT Training company who create inspiring, motivational and cost effective training services which bring about tangible improvements in productivity. They specialise in providing classroom courses, Microsoft upgrade training, IT consultancy and large-scale rollout support...
Read more and show all courses with this provider
Find out more about this AutoCAD for MicroStation Users course - simply fill out your details:

There are no reviews available yet.


U.K. L&D Report: 2019 - Benchmark Your Workplace Learning Strategy
Are you curious about the L&D strategies of some of the U.K.'s top companies?
Find out what they're up to in findcourses.co.uk's second annual U.K. L&D Report!
At SquareOne Training we take pride in designing Spreadsheets for our customers, so we were delighted to be asked to design a solution to track staff courses and KPI alerts. This spreadsheet was implemented in 2018, but completely changed the way the company worked and made the data not only accurate but trackable.
Read more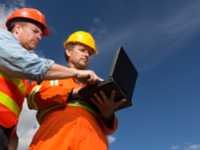 Read about SquareOne's global projects in New Hardware and Software Refresh and Microsoft Lync/Skype Rollout.
Read more