Next available date: Enquire for more information - London
Course Dates
Enquire for more information
---
Enquire for more information
---
Enquire for more information
Course description
Train The Trainer
This full day workshop will enable delegates to successfully deliver training courses to the highest standard. It is ideal for Potential Internal Coaches, Mentors, Trainers Managers and members of a Senior Management Team
Training Course Content
Learning Theory
How do we learn? Looking at the methods in which people learn and identifying how we can practicably relate to these styles when we deliver.
Learning Characteristics - Taking into account the different characteristics people demonstrate when learning and understanding what this might mean for us as trainers
Training Preparation
Objective Setting and Content - Identifying core objectives and structuring content around this framework.
Structuring the Session - Highlighting the importance of structure to any training intervention.
Training Delivery
The Trainers Toolkit - The importance of delivering training that is rich and varied.
Linking back to learning theory and providing visual, feeling and hearing elements.
Questions About Questions - Highlighting the importance of questioning to provide an effective training session.
Giving Feedback - Providing positive, open and honest feedback to participants and ensuring they benefit from feedback during training.
Participant behaviour - Looking at different personalities of people that attend training and how to manage these so that everyone achieves their objectives.
Evaluation and Assessment - Looking at different methods of evaluating and assessing training from a theoretical and practical point of view.
Outcomes
Promote learner participation and involvement by using effective questioning techniques.
Be able to evaluate personal training strengths and areas to work on.
Understand the difference between training and presenting information.
Define effective feedback.
Why choose SquareOne Training
25 years' experience of delivering quality IT Training Services
All trainers Certified Microsoft Office Trainer (MOS) or higher
Public and in-house training throughout the UK
Expenses
This course can also be offered as an in-house training course, delivered in the form of a closed course at your company's premises.
SquareOne can come to you no matter where you are based throughout the UK and Europe. Closed course price available on request.
About provider
SquareOne Training
SquareOne Training is an internationally renowned IT Training company who create inspiring, motivational and cost effective training services which bring about tangible improvements in productivity. They specialise in providing classroom courses, Microsoft upgrade training, IT consultancy and large-scale rollout support...
Read more and show all courses with this provider
Reviews
Average rating 4.7
Based on 3 reviews.
It was excellent- Emma was very good - down to earth and practical as well as being an expert
Any improvements - no, it's fine as it is. Emma has been great, answering every single question, lots of attention to each interaction, very knowleadble
very easy to follow also for a non-native Eglish speaker
Find out more about this Train The Trainer course - simply fill out your details:
Course rating
Based on 3 reviews.
U.K. L&D Report: 2019 - Benchmark Your Workplace Learning Strategy
Are you curious about the L&D strategies of some of the U.K.'s top companies?
Find out what they're up to in findcourses.co.uk's second annual U.K. L&D Report!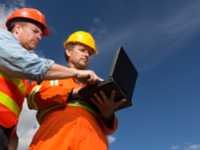 Read about SquareOne's global projects in New Hardware and Software Refresh and Microsoft Lync/Skype Rollout.
Read more
At SquareOne Training we take pride in designing Spreadsheets for our customers, so we were delighted to be asked to design a solution to track staff courses and KPI alerts. This spreadsheet was implemented in 2018, but completely changed the way the company worked and made the data not only accurate but trackable.
Read more