Apprenticeship training for companies
Next available date: Enquire for more information - Liverpool
Course description
Adobe Premiere Pro - Intermediate
This course is aimed at those that would like to enhance their videos so that they look more dynamic. In this packed course, you will learn to use the more complex features in Premiere such as, editing tools, video effects, putting clips in motion, increasing and decreasing the speed of your clips, acquire and edit audio, cleaning and mixing audio
Suitability - Who should attend?
Prerequisites
You have already been using Adobe Premiere to create your videos or have attended our 1 day Introduction Adobe Premiere Course.
Training Course Content
Applying Specialized Editing Tools 
Exploring time-saving editing tools Making rolling, slide, and slip edits
Using the Program Monitor's Lift and Extract buttons 
Replacing a clip and replacing footage
Using the Replace Clip feature
Using the Replace Footage feature 
Using Sync Lock and Track Lock Finding gaps in the time-line
Editing with In and Out points around a clip 
Creating sub-clips from the Source Monitor 
Multicamera editing
Creating the initial multicamera sequence 
Switching multiple cameras
Finalizing multicamera editing 
Changing an edit in the Time-line 
Multi-cam tips
Adding Video Effects
Sampling some basic video effects 
Applying effects to multiple clips 
Adding keyframing effects
Extra credit: combining effects
Adding keyframe interpolation and velocity 
One additional velocity/interpolation issue 
Adding lighting effects
Creating custom pre-sets
Putting Clips In Motion
Applying the Motion effect to clips Examining Motion settings
Changing clip size and adding rotation and changing the anchor point Working with keyframe interpolation
Creating a picture-in-picture effect
Enhancing motion with shadows and bevelled edges, adding a drop shadow Using other motion-related effects:
Transform, Basic 3D and Camera View
Changing Time
Using slow-motion and reverse-motion techniques 
Speeding up a clip
Changing speed with the Rate Stretch tool
Enabling variable time changes with time remapping 
Applying time remapping with speed transitions 
Using time remapping with reverse motion
Recognizing the downstream effects of changing time 
Changing the speed and length of multiple clips simultaneously 
Acquiring And Editing Audio
Making the connection
Setting up a basic voice-recording area 
Voicing professional narrations
Creating a high-quality aural experience 
Examining audio characteristics
Adjusting audio in the Effect Controls panel 
Adjusting audio gain
Adding J-cuts and L-cuts
Sweetening Your Sound And Mixing Audio
Sweetening sound with audio effects
Trying stereo and 5.1 surround sound effects 
Looking at one more VST plug-in
Editing keyframes by using the clip effect menu
Working with the Audio Mixer / Automating changes in audio tracks 
Outputting tracks to submixes
Creating a 5.1 surround sound mix
Fixing, sweetening, cleaning up noisy audio
Analysing Content
Transcribing speech to text
Enhancing the accuracy of speech analysis 
Searching transcription for keywords
Setting In and Out points using speech analysis text 
Modifying the metadata & detecting faces
Why choose SquareOne Training
25 years' experience of delivering quality IT Training Services
All trainers Certified Microsoft Office Trainer (MOS) or higher
Public and in-house training throughout the UK
Expenses
Training Locations
Our open classroom courses are held in Merseyside where we have state of the art training facilities. We also provide in-house training solutions at any office location in the UK or Europe. We frequently deliver training in Liverpool, Wirral, Blackpool, Manchester, London, Chester, Warrington, Leeds, Cardiff, Birmingham, Edinburgh, Bristol, Sheffield, Glasgow, Leatherhead, Aberdeen and Ireland.
Closed courses can also be delivered in European countries such as Austria, Belgium, Denmark, Greece, France, Finland, Hungary, Italy, Ireland, Netherlands, Norway, Portugal, Spain, Poland, Sweden, Switzerland and off shore.... Either in English or local languages
About provider
SquareOne Training
SquareOne Training is an internationally renowned IT Training company who create inspiring, motivational and cost effective training services which bring about tangible improvements in productivity. They specialise in providing classroom courses, Microsoft upgrade training, IT consultancy and large-scale rollout support...
Read more and show all courses with this provider
Find out more about this Adobe Premiere Pro - Intermediate course - simply fill out your details:

There are no reviews available yet.


U.K. L&D Report: 2019 - Benchmark Your Workplace Learning Strategy
Are you curious about the L&D strategies of some of the U.K.'s top companies?
Find out what they're up to in findcourses.co.uk's second annual U.K. L&D Report!
At SquareOne Training we take pride in designing Spreadsheets for our customers, so we were delighted to be asked to design a solution to track staff courses and KPI alerts. This spreadsheet was implemented in 2018, but completely changed the way the company worked and made the data not only accurate but trackable.
Read more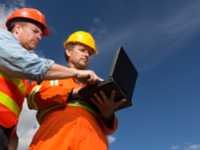 Read about SquareOne's global projects in New Hardware and Software Refresh and Microsoft Lync/Skype Rollout.
Read more