Apprenticeship training for companies
Course description
Microsoft Power BI - Visualisations (Online Training)
This one-day course is an introduction to the Microsoft power tools within Power BI for those who need to analyse, process and connect to with data in order to produce reports, interactive dashboards and visualisations at all levels within an organisation. It is assumed that attendees on the course are already working with data, are familiar with charts and PivotTable concepts. Delegates will be using Power BI Desktop.
Do you have questions about COVID-19 in relation to this course?
At findcourses.co.uk we are committed to helping everyone who wants to learn, to learn. So are our trusted partner providers.
Get in touch on this page to find out whether there are any changes to this course in light of COVID-19.
Suitability - Who should attend?
At the end of the course delegates will be able to:
Connect to a variety of data sources using Query Editor
Create Visualisations (Charts, Tables, Gauges, Maps)
Create Charts with Interactivity
Filter data with various tools
Apply advanced formatting and visualisations with conditional formatting, matrices, cards, gauges and KPIs
Training Course Content
Overview of Power BI Desktop
Overview of a pbix file and introduction to:
Views: Reports (visualisations); Tables and Relationships
Visualisations: Treemap; Funnel; Map; Clustered Column Charts
Page Tab
Focus Mode
Tool tips
Creating a Basic report
Getting data
Basic visualisations
Shapes, text boxes and images
Data sources and Query Editor
Connecting to:
Access databases
Excel / text files
Websites and web services
Pasting data
Filtering rows
Manipulating columns
Working with data types
Filtering data
Slicers
Visualisation level filters
Hierarchies and re-usable Hierarchies
Drill with Dates
Formatting visualisations
The formatting panes
Conditional formatting
Charts
Working with charts
Specific chart type issues
Grouping and binning
Other types of visualisations
Working with matrices
Working with cards
Maps
Geo Data
Data Categorisation and Maps
Dashboard visualisations
Advanced Filters and Views
Grouping and pivoting
Grouping with Bins
Filter combinations
Creating new columns
Drill-down
Interactions
"See records" feature
Parameters
Creating parameters
Filtering by parameter
Why choose SquareOne Training
25 years' experience of delivering quality IT Training Services
All trainers Certified Microsoft Office Trainer (MOS) or higher
Public and in-house training throughout the UK
Expenses
This course is delivered online live through Microsoft Teams or WebEx. To access the training, you will require a PC/Laptop with Internet connection and audio.
About provider
SquareOne Training
SquareOne Training is an internationally renowned IT Training company who create inspiring, motivational and cost effective training services which bring about tangible improvements in productivity. They specialise in providing classroom courses, Microsoft upgrade training, IT consultancy and large-scale rollout support...
Read more and show all courses with this provider
Find out more about this Microsoft Power BI - Visualisations (Online Training) course - simply fill out your details:

There are no reviews available yet.


U.K. L&D Report: 2019 - Benchmark Your Workplace Learning Strategy
Are you curious about the L&D strategies of some of the U.K.'s top companies?
Find out what they're up to in findcourses.co.uk's second annual U.K. L&D Report!
At SquareOne Training we take pride in designing Spreadsheets for our customers, so we were delighted to be asked to design a solution to track staff courses and KPI alerts. This spreadsheet was implemented in 2018, but completely changed the way the company worked and made the data not only accurate but trackable.
Read more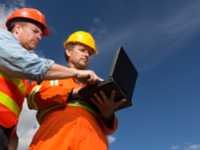 Read about SquareOne's global projects in New Hardware and Software Refresh and Microsoft Lync/Skype Rollout.
Read more