Displaying 1-20 of 43 results
= This course results in CPD hours
= Beginner level
Displaying 1-20 of 43 results
What is Google Analytics?
Launched in 2005, Google Analytics is a web analytics platform designed for the tracking and monitoring of website traffic. The Google Analytics interface compiles data insights to help better evaluate the performance of marketing, content, products, and much more. After gathering insights, Google Analytics puts users at a better vantage point for making business decisions and assessing ROI on campaigns, social media networks and web applications.
Why is Google Analytics training beneficial?
The importance of the Google Analytics platform and Google Adwords has grown in leaps and bounds in recent years. These Google Analytics training programmes help participants learn to make the most of Google Analytics and bring greater understanding of business decisions and competitiveness to their organisation. Google Analytics training can help executives and organisations gain an edge over competitors and enhance their competency in using the invaluable analysis tools. They offer plenty of benefits in the long run and improve prospects of achieving success.
What will Google Analytics training offer me?
While the official Google Analytics portal offers basic free online training on navigating and implementing the service, professionals who want industry recognition and the data analytics how-how required to analyse more advanced Google Analytics trends can choose from a number of certified Google Analytics training providers who offer their courses in a different formats for a variety of skill levels.
Newcomers to the Google Analytics platform will be able to access an introduction to the features, tools, best practices, implementation and troubleshooting of analytics at Google's own learning centre. For more in-depth lessons that show users how they can gain a better understanding of their data and in turn make better business decisions, there are three levels of Google Analytics training courses offered by various course providers both across the UK and online.
Google Analytics training for beginners
Courses in Analytics 101 as offered by most certified Google Analytics trainers, is for beginners and intermediate users. These courses typically begin with an introduction to strategy and the platform. Participants learn about the dozens of ready-to-use reports that the platform offers and how to interpret actionable insights from website content and campaigns. The beginner level course also offers training on how to measure business outcomes by the level of site traffic you are receiving.
Intermediate Google Analytics training
Courses in Analytics 201 or intermediate Google Analytics training courses are typically meant for marketers who already have knowledge of the basic scope and functions of the platform, and want to take actionable insights to the next stage. This level of training teaches delegates how to use the more powerful tools in Google Analytics, how to measure online and offline marketing efforts by their organisations, how to immediately begin improving SEO and SEM campaigns, how to measure social media impact and more.
Advanced Google Analytics training
Analytics 301 courses are designed for developers, webmasters and IT gurus who want to push the limits of what Google Analytics can do for their business. The advanced level of Google Analytics training offers instruction on the advanced functioning of Google Analytics, including the ways it can be customised to suit a range of different organisational needs. Participants typically learn about the platform's high level architecture, how to extend the platform's capabilities with event tracking, custom variables, e-commerce and other features.
Find similar courses:
Do you work in HR or L&D? Then we need your help.
Mon
Tue
Wed
Thu
Fri
Sat
Sun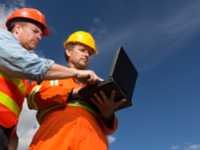 Read about SquareOne's global projects in New Hardware and Software Refresh and Microsoft Lync/Skype Rollout.
Read more
At SquareOne Training we take pride in designing Spreadsheets for our customers, so we were delighted to be asked to design a solution to track staff courses and KPI alerts. This spreadsheet was implemented in 2018, but completely changed the way the company worked and made the data not only accurate but trackable.
Read more
APPRENTICESHIPS
Is your company looking to take on an apprentice?
Subscribe and get the latest news, discounts and giveaways sent straight to your inbox!