What are IT design courses?
IT design is the study, design, development, implementation, support and management of computer-based information systems, particularly software applications and computer hardware. IT design courses are suitable for those people who want to work with or are already working with design and multimedia in their everyday lives. IT design courses can cover a variety of areas including:
Web design
User Experience (UX) design
User Inferace (UI) design
Specific programs such as:

Adobe products (e.g. Photoshop, Illustrator)
Flash

Graphic design
Through IT design courses, participants can learn about the different forms of media content (text, images, video, audio and animations) and how they can be combined in effective ways to develop user-focused products.
User Experience (UX) design
One area that IT design courses can focus on is User Experience (UX) design. This is the operation of improving customer satisfaction and loyalty through the improvement of product usability and ease-of-use. UX designers will look at products from the view of the user and identify aspects that can be improved to make the user experience better. Through IT design courses, participants will gain the skills and knowledge needed to analyse a product and suggest and implement changes to streamline the user's experience.
User Interface (UI) design
UI design is another area that IT design courses may cover. UI designers will look at the aesthetic elements from a visual design point of view, thinking both as a graphic designer and a UX designer to establish the layout and "feel" of a product using a variety of multimedia content types.
Multimedia - explore the opportunities
UX, UI and web design can be complemented with IT design courses in a variety of multimedia areas. Some main areas of interest include:
Adobe products (Photoshop, InDesign, Illustratgor, Premiere, Adobe Flash)
Dreamweaver (web design)
Programming languages (JavaScript, HTML, CSS)
Graphic design
U.K. L&D Report: 2019 - Benchmark Your Workplace Learning Strategy
Are you curious about the L&D strategies of some of the U.K.'s top companies?
Find out what they're up to in findcourses.co.uk's second annual U.K. L&D Report!
Mon
Tue
Wed
Thu
Fri
Sat
Sun
Here is the story of Nadia, who has just completed her Executive PA Diploma programme with Pitman Training. Read about why she decided to study the PA Diploma & how she won her dream job....
Read more
Here is the story of Clare, one of the students who took the Secretary Diploma Course with Pitman Training which gave her a new life as a secretary! Read her story here...
Read the Success Story here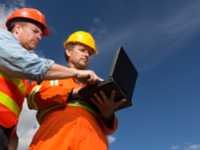 Read about SquareOne's global projects in New Hardware and Software Refresh and Microsoft Lync/Skype Rollout.
Read more
Find popular courses by keyword
APPRENTICESHIPS
Is your company looking to take on an apprentice?
Leave your email to receive relevant update emails about professional training