Displaying 21-36 of 36 results
= This course results in CPD hours
Displaying 21-36 of 36 results
Set your goals. We'll help you reach them.
Will you change jobs? Learn something new? Start your own business?
Mon
Tue
Wed
Thu
Fri
Sat
Sun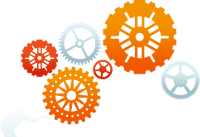 In collaboration with MPW Learning, a programme called 'Leadership Pathway Programme' was designed to bring all of the skills of a large high street charity organisation management team up to date. After introduction of the programme, common working practices were restructured, productivity increased and management satisfaction improved.
Read more
Find popular courses by keyword
APPRENTICESHIPS
Is your company looking to take on an apprentice?
Subscribe and get the latest news, discounts and giveaways sent straight to your inbox!