Next available date: Enquire for details - United Kingdom
Company-Specific / In-House
Course description
Introduction to Management - 2 day introductory management skills course
People often forget that management is a profession in its own right, like any other, requires specific skills that go beyond the technical expertise any professional will no doubt have shown to be awarded a managerial role.
This two day Introduction to Management course is designed specifically for new managers and those soon to be promoted. It will give them a comprehensive insight into the human relations components that characterise any management role, regardless of industry or function. The training programme covers all of the fundamental skills necessary to succeed in such positions, including:
Motivating and leading others
Training new team members
Dealing with conflict
Delegating
Communicating effectively
Evaluating performance and giving feedback
Respecting deadlines
Team-building
By the end of the course, participants will have the tools and confidence to perform their management duties effectively for maximum results.
Suitability - Who should attend?
This Introduction to Management course is suitable for newly appointed managers or supervisors and those soon to be promoted to a managerial position in any function.
It is also highly beneficial for professionals with some experience but no formal management training.
Training Course Content
Course content includes:
How to make the transition to management - what being a manager involves, the challenges and the pitfalls, letting go of the old job
How to achieve the right balance between managing and doing
How to get results through others, how to motivate your staff, how to instil enthusiasm
How your expectations affect results
How to delegate and supervise, how to set standards and review performance
How to plan, organise and manage your time - how to set priorities
How to communicate effectively, how to keep your staff informed, how to improve your questioning and listening
How to handle difficult people
How to discipline without destroying, how to handle unsatisfactory performance
How to coach, praise and give constructive criticism
How to train, develop and grow your staff, both new and experienced
How to make decisions, how to get commitment
How leadership skills and styles affect performance, how to get the team to pull together, the importance of being fair, firm and consistent
How to instil 'to be the best' team spirit
How to implement constant and never ending improvement
Expenses
Contact Leadership Development Ltd to discuss pricing for this in-house course.
About provider
Leadership Development Ltd (LDL) is a leading international provider of training in leadership, management, sales and negotiation for professionals at all levels across an organisation, from front-line staff to senior managers. With over 30 years of experience in the sector,...
Read more and show all courses with this provider
Customer Outreach Award 2019
We believe that it should be easy for you to find and compare training courses.
Our Customer Outreach Award is presented to trusted providers who are excellent at responding to enquiries, making your search quicker, more efficient and easier, too.
Contact info
Leadership Development Ltd
Reviews
MO, Office Manager, Petronas Energy Trading
It focused on discussion and the participants needs, not a linear progression of only some useful things. The examples used were clear and real and made things easy to visualise. The interactiveness was key for me.
BT, Office Manager, Redline Group Ltd
Engaging, energetic and there was never a dull moment. The course content was relevant and I am taking a great deal away from this experience
RB, Client Liason and Comms Manager, Draycott
We didn't just learn - we explored together. Everything was shown in practice - it was ALL relevant. It wasn't stuffy, I felt at ease and supported
Find out more about this Introduction to Management - In-house Course course - simply fill out your details:
Course rating
Based on 28 reviews
U.K. L&D Report: 2019 - Benchmark Your Workplace Learning Strategy
Are you curious about the L&D strategies of some of the U.K.'s top companies?
Find out what they're up to in findcourses.co.uk's second annual U.K. L&D Report!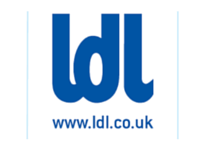 Read about how LDL brought the Carphone Warehouse together to retain managers and help employees live its new values.
Read more