Corporate Training for Teams
Corporate Training for Teams
Course description
Professional Sales Management - 2 day sales training in-house course
This two day sales management training is designed to improve sales people by combining performance improvement techniques with the correct leadership style. The course will teach you how to improve the performance of each member of your sales team - and how to do it profitably.
The course creates the ideal climate for attitude motivation which is fast becoming established as a highly efficient method for improving results in today's market place.
Participants discover new ways to inspire greater teamwork and co-operation from others. They develop a better understanding of people management. They become more confident in their ability to make decisions and resolve difficulties. They improve their ability to communicate their thoughts and ideas.
The end result is a smoother-running, more motivated and more productive sales team.
Suitability - Who should attend?
This programme is suitable for professionals managing sales teams.
Outcome / Qualification etc.
Successful completion of this sales management course will help delegates to:
Gain a comprehensive appreciation of modern sales management techniques, skills and styles
Be able to increase the performance of each member of their sales force
Acquire an in-depth understanding of both incentive and attitude motivation and how to use them
Be able to ensure their sales force is using the most efficient sales improvement systems currently available
Training Course Content
This two day training programme will address the following topics:
How to motivate a sales force
How to use attitude and incentive motivation
How to recognise and cure the de-motivators
How to design and implement the right sales improvement system for your company
How to apply sales management by objectives
How to set targets
How to make the average performer think like a winner
How to use the leadership models
How leadership skills and styles affect performance
How to structure and run a sales meeting
Developing your speaking skills
How to recruit good sales people - The laws of recruitment
How to interview including a simple 3 step formula to select those who can and will sell
How to conduct performance appraisals
How to coach, praise and provide constructive criticism
The importance of attitude development
How to develop drive, confidence and enthusiasm in your team
How to overcome discouragement
How to design competitions.
The role of recognition - 'it's the publicity not the prize.'
How to delegate
Expenses
Contact Leadership Development Ltd to discuss pricing for this in-house course.
Customer Outreach Award 2019
We believe that it should be easy for you to find and compare training courses.
Our Customer Outreach Award is presented to trusted providers who are excellent at responding to enquiries, making your search quicker, more efficient and easier, too.
About provider
Leadership Development Ltd (LDL) is a leading international provider of training in leadership, management, sales and negotiation for professionals at all levels across an organisation, from front-line staff to senior managers. With over 30 years of experience in the sector,...
Read more and show all courses with this provider
Contact info
Leadership Development Ltd
Reviews
Average rating 4.9
Based on 10 reviews.
SM, Sales Director, Genesys
Excellent. Open dialogue, no death by Powerpoint. Very well supported by real life examples. Deborah is very engaging.
JL, Sales Manager, Explorer
Did not look at my watch once. Clear. Fluid content. Incredible delivery. Thought provoking.
PC, Sales Manager, St Jude Medical
Really informative - fast whistle stop tour of sales performance management. Enjoyed the pace and reference to stories helped to illustrate theories and bring them to life.
Find out more about this Professional Sales Management - In-house Course course - simply fill out your details:
Course rating
Based on 10 reviews.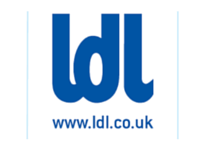 Read about how LDL brought the Carphone Warehouse together to retain managers and help employees live its new values.
Read more