Course description

Adobe Illustrator: New User
This comprehensive two-day training course will provide delegates with a practical and introductory introduction to Adobe Illustrator. Within the contexts of each organisation, this course will relate the practical functions of Illustrator and its applications in advanced graphics and special effects.
Specifically, delegates will learn the unique features of Illustrator, including how to create logos, professional type effects, complex airbrush effects, professional illustrations and colour control. SquareOne's dedicated scheduled course is designed to bring delegates to the optimal Illustrator proficiency level in the most cost-effective manner.
Upcoming start dates
Enquire for more information
Suitability - Who should attend?
This course is suitable for delegates wishing to develop their skills in Adobe Illustrator.
Course Pre-Requisites
No previous knowledge of Adobe Illustrator is required for this course, though it is recommended that delegates are proficient in working with computers.
For more information on suitability, please send an enquiry here
Training Course Content
Introduction to Illustrator
Setting up general preferences
Document and page set up
Creating default documents
Artwork and preview models
Selection tools
Magnification and reduction
Using rulers and guides
Drawing Tools
Working with the line tools
Working with the shape tools
Cutting and editing paths
Using the Bezier tool
The transformation tools
The measurements tool
Cutting, copying and pasting elements
Working with Colour
The paints attributers palette
Creating custom colours
Working with swatches
Creating patterns
Using the paint/colour tools
Working with Text
Type area and type path tools
Typography and formatting
Tab & paragraph palettes
Text overflow
Linking/unlinking text
Text boxes
Text on a path
Wrapping text and graphics
Outlining type
Using Layers
Working with the layers palette
Creating/deleting/hiding layers
Changing layer order
Locking layers
Cutting and pasting between layers
Layer options
Working with Objects
Duplicating
Object drag copying
Multiple selections
Moving, rotating, scaling elements
Merging/combining objects
Using the reshape tool
Grouping/ungrouping objects
Working with strokes and fills
Creating masks
Creating compound
Special effects with masks and compounds
Gradients and Blends
The gradient palette
Using the gradient vector tool
Basic gradient mesh
Creating graduated blends
Using the blend tool
Using the blend command
Considerations for Print and Web
Editable Ai files
File formats
Compressing web graphics
Why choose SquareOne Training
25 years' experience of delivering quality IT Training Services
All trainers Certified Microsoft Office Trainer (MOS) or higher
Public and in-house training throughout the UK
Reviews
illustrator artwork was interesting
my Adobe Illustrator course was great
Expenses
For information on pricing for this open/scheduled course, please send an enquiry here
This course can also be delivered in-house and tailored to meet the particular requirements of your organisation.
SquareOne Training
With 30 years of experience in IT training, personal skills, and consultancy, SquareOne specialise in crafting and delivering exceptional industry leading training courses. Our extensive range of courses are tailored to cater to a diverse range of learning preferences and...
Case Studies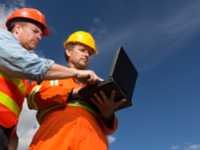 Read about SquareOne's global projects in New Hardware and Software Refresh and Microsoft Lync/Skype Rollout.
SquareOne Training
At SquareOne Training we take pride in designing Spreadsheets for our customers, so we were delighted to be asked to design a solution to track staff courses and KPI alerts. This spreadsheet was implemented in 2018, but completely changed the way the company worked and made the data not only accurate but trackable.