Course description
SharePoint - Administrator
This 2 day course aims to equip delegates with the skills and knowledge needed to effectively create and manage sites in SharePoint 2013 and 2016. Site owners will learn how to create sites and manage security and other advanced site features in sites where they have full control access.
Suitability - Who should attend?
This course is for users who want to create SharePoint sites as part of their job role. This course is aimed at IT technicians or people with an understanding of IT and document management.
Prerequisites
Delegates should have attended the SharePoint Power User Course or have a working knowledge of the features covered on this course.
Training Course Content
Administration at the Site Level
Using the Site Administration Menu
Using the Site Actions Menu
Changing a Site's Look and Feel
Using Custom Themes
Managing Reporting Services
Administration at the Site Collection Level
Site Collection Administration Settings
Managing the Solutions Gallery
Managing Search
Setting Search Options at the Site Collection Level
Search Scopes for Site Collection Administrators
Managing Search Keywords for Site Collection Administrators
Managing Search Availability at the List and Site Level for Site Administrators
Setting Up Content Management Options
Setting Up Content Types
Publishing Content Types to Use Across Site Collections
Setting Up the Content Organizer
Using Document Sets
Using Hold and Discovery
Setting Up Records Management
Setting Up Related Lists
Managing Publishing Sites
Setting Up a Publishing Site
Setting Navigation Options in Publishing Sites
Setting Branding Options in Publishing Sites
Using Content Approval in Publishing Sites
Using Variations in Publishing Sites
Configuring Users and Permissions
SharePoint Security Groups
Permission Levels
Configuring Service Applications
Configuring Access Services
Configuring Excel Services
Configuring Visio Services
Configuring PowerPoint Services
Creating Metadata Services
Using Metadata
Configuring PerformancePoint Services
Creating a PerformancePoint Site
Creating a Business Connectivity Service
Creating an External List
Site Templates
Using the Form Template Library
Using the Records Center Site Template
Creating a Meeting Workspace
Personalization Sites
Why choose SquareOne Training
25 years' experience of delivering quality IT Training Services
All trainers Certified Microsoft Office Trainer (MOS) or higher
Public and in-house training throughout the UK
Expenses
This SharePoint Administrator training course is offered both as an open/scheduled course in Merseyside, Manchester or London. 
This course can also be offered as an in-house training course, delivered in the form of a closed course at your company's premises.
SquareOne can come to you no matter where you are based throughout the UK and Europe. Closed course price available on request.
About provider
SquareOne Training
SquareOne Training is an internationally renowned IT Training company who create inspiring, motivational and cost effective training services which bring about tangible improvements in productivity. They specialise in providing classroom courses, Microsoft upgrade training, IT consultancy and large-scale rollout support...
Read more and show all courses with this provider
Find out more about this SharePoint - Administrator course - simply fill out your details:

There are no reviews available yet.


U.K. L&D Report: 2019 - Benchmark Your Workplace Learning Strategy
Are you curious about the L&D strategies of some of the U.K.'s top companies?
Find out what they're up to in findcourses.co.uk's second annual U.K. L&D Report!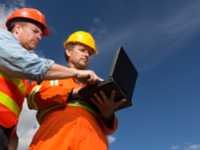 Read about SquareOne's global projects in New Hardware and Software Refresh and Microsoft Lync/Skype Rollout.
Read more
At SquareOne Training we take pride in designing Spreadsheets for our customers, so we were delighted to be asked to design a solution to track staff courses and KPI alerts. This spreadsheet was implemented in 2018, but completely changed the way the company worked and made the data not only accurate but trackable.
Read more