Displaying 1-20 of 55 results
= Beginner level
= Intermediate level
= Advanced level
Displaying 1-20 of 55 results
Developing Skills in Adobe After Effects
Adobe After Effects is an essential tool for any professional in post-production. As with many technical skills, the best way to develop your skills in Adobe After Effects is with a training course in the subject. Adobe After Effects courses are commonly available in an online format, where you can learn the programme from your own computer and in your own space. If you do not have licensing for Adobe After Effects, public, scheduled courses supply computers with the software installed.
Topics covered in Adobe After Effects courses
Adobe After Effects courses provide technical knowledge of how to use all the functions of Adobe After Effects. Basic, intermediate and advanced functions are covered, including keying, tracking, rotoscoping, compositing, animation and more. Additionally, Adobe After Effects courses might discuss its function as a very basic non-linear editor, audio editor and media transcoder.
Usually Adobe courses come in bundles which include other supporting softwares like Premiere Pro, InDesign, Digital Publishing Suite, Illustrator and Dreamweaver, Flash, Action Script etc. These Adobe package courses are of varied lengths depending upon the level of expertise offered and the needs of the professionals attending the courses. With the help of After Effects courses, professionals will be able to do video editing, create motion graphics and interactive programming.
Adobe After Effects course formats
As Adobe After Effects these courses are highly practical and take a learn-by-doing approach, it is essential that students have access to the Adobe After Effects programme. For those who have access to the programme at home, online course alternatives are available. Otherwise, course provides that offer public scheduled courses are expected to provide the technology and access to the software. For teams and organisations seeking to train groups of employees, in-house training options can be arranged with bespoke content.
Professional Opportunities for the Adobe creative doing animation in After Effects
In this age of technology, everything is getting dependent on computers and software. Professionals working with Adobe products can fulfill their duties from virtually anywhere, making this an attractive career path. With an Adobe After Effects course, you can advance your skills within the Adobe suite package and create opportunities for a flexible career.
For those aspiring to work in the video production and animation line, Adobe After Effects courses will add special value to one's profile. For professionals with technological and information systems majors, Adobe After Effects training will definitely put them in the list of top employees and candidates.
Adobe Products Training
Adobe After Effects courses work well with other Adobe training programs on Adobe Illustrator, Adobe Photoshop, Adobe Premiere Pro, Adobe Encore and Adobe Flash. In combination, courses in Adobe enable the creation of virtually any graphic or video element that can be imagined.
Set your goals. We'll help you reach them.
Will you change jobs? Learn something new? Start your own business?
Mon
Tue
Wed
Thu
Fri
Sat
Sun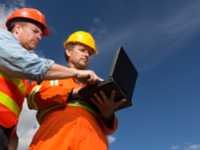 Read about SquareOne's global projects in New Hardware and Software Refresh and Microsoft Lync/Skype Rollout.
Read more
At SquareOne Training we take pride in designing Spreadsheets for our customers, so we were delighted to be asked to design a solution to track staff courses and KPI alerts. This spreadsheet was implemented in 2018, but completely changed the way the company worked and made the data not only accurate but trackable.
Read more
Find popular courses by keyword
APPRENTICESHIPS
Is your company looking to take on an apprentice?
Subscribe and get the latest news, discounts and giveaways sent straight to your inbox!