Course description
The Senior Management Programme - 2 day advanced management course - Live virtual training
In an era when business success increasingly relies on people, effective management and leadership skills among the top ranks in an organisation are becoming more and more important.
This three day Senior Management Programme is designed to equip executive managers and directors with the skills to get the most out of their teams and individuals. Through a mix of interactive learning resources including group discussions, delegate presentations, questionnaires, management workshops, tutorial input and case studies, participants will gain advanced skills in three main areas:
People development
Strategic planning
Change management
By the end of the course, participants will have acquired the knowledge and practical tools to get the best performance out of their teams, even in a volatile business environment.
Upcoming start dates
Choose between 3 start dates
6 February, 2024
Virtual Classroom

Online

English
26 June, 2024
Virtual Classroom

Online

English
Suitability - Who should attend?
This Senior Management Programme is suitable for directors, senior managers and executives from any function.
It is especially beneficial for managers in their first general management position, or who are about to be promoted to a top management role.
The course is delivered online via Zoom. Each day is split into separate sessions with breaks at scheduled intervals.
Training Course Content
Course content includes:
The role of the senior manager - cutting through the fog of new ideas and buzzwords
The skills of leadership in management - different skills, styles, attitudes and attributes
How to use strategic thinking and planning techniques, how to gear up for the future
The importance of vision, values and culture as a powerful integrating mechanism across the organisation
How to inspire people towards peak performance
How to set and monitor stretch performance objectives; the importance of keeping everyone goal orientated
How to build effective teams, how to develop a collaborative spirit
How to conduct meetings you could sell tickets to
How to use performance appraisals
How to formulate personal development plans
The value of focused feedback - monitoring performance and corrective action
How to develop a learning organisation
How to successfully introduce change; people are the real challenge of change, overcoming resistance
How to stimulate creativity, solve problems and innovate
How to improve succession planning
Personal development techniques for personal and professional excellence; self-organisation
How to build a commitment to action
Top 10 Awards
Top 10 Winner - 2023
We're delighted to announce that Leadership Development Ltd is a winner in our Top 10 Business & Management Courses 2023 category.
Each year, we select the Top 10 most popular courses on our site in some of the most popular categories to make it easier for our users to find the right course for them - so you can book with confidence.
Why choose Leadership Development Ltd
99% of delegates on our programmes rate them as 'Good' or 'Excellent'
More than 600,000 people have participated in LDL programmes so far
Customer Outreach Award 2019
We believe that it should be easy for you to find and compare training courses.
Our Customer Outreach Award is presented to trusted providers who are excellent at responding to enquiries, making your search quicker, more efficient and easier, too.
Expenses
The cost of this course is £1,595 + VAT.
In-house & bespoke training
LDL can also deliver this course in-house at a location of your choice, or develop a bespoke programme to suit your particular organisational or departmental needs.
Leadership Development Ltd
Leadership Development Ltd - Leadership, Management & Sales Courses
Leadership Development Ltd (LDL) is a leading international provider of training in leadership, management, sales and negotiation for professionals at all levels across an organisation, from front-line staff to senior managers. With over 30 years of experience in the sector,...
Case Studies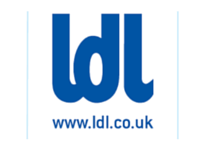 Read about how LDL brought the Carphone Warehouse together to retain managers and help employees live its new values.