Next available date: Enquire for more information - United Kingdom
Corporate Training for Teams
Course description
AutoCAD Essentials - Foundation/Level 1 (In-House)
This training course in introductory AutoCAD is delivered in-house and designed to provide delegates with a basic understanding of how to navigate and use the program to create accurate 2D drawings. In just three days, this high-impact course will prepare delegates to use the program in their professional roles. 
Delegates will learn-by-doing to explore the interface, functions, features and commands of AutoCAD. Further, delegates will gain insight into key techniques for creating accurate drawings and a portfolio of tips and techniques for efficiency. Upon completion of this training programme, delegates will have an understanding of how to create, edit, dimension, annotate and print AutoCAD drawings. 
Suitability - Who should attend?
This AutoCAD Essentials Level 1 course is best suited to new users of AutoCAD or AutoCAD Light.
Course Pre-Requisites
No previous CAD experience is necessary, although drafting, design or engineering experience would be an advantage. It is recommended that delegates have working knowledge of Microsoft Windows.
For more information on suitability, please send an enquiry here.
Training Course Content
This AutoCAD Essentials Level 1 course will teach delegates to navigate and use AutoCAD and AutoCAD Light. The following modules will be included:
How to use the user interface
Display controls including Zoom and Pan
Use a drawing template
Create lines, polylines, arcs, circles, splines, polygons and ellipses
Use object snaps and tracking
Work with units
Use Polar Tracking and PolarSnap
How to select objects
Use move, copy and array
Use mirror, rotate and scale
Create layers, linetypes and lineweights
Match object properties
Change object properties
Use the inquiry commands
Trimming and extending
Use parallel and offset geometry
Join and break objects
Use fillet and chamfer tools
Use layouts and viewports
Create and edit multiline text
Use different text styles
Create and edit dimensions, dimensioning and dimension styles
Work with DesignCentre
Create and edit hatching
Create and insert blocks
Plot drawings, including PDF
Why choose SquareOne Training
25 years' experience of delivering quality IT Training Services
All trainers Certified Microsoft Office Trainer (MOS) or higher
Public and in-house training throughout the UK
Expenses
This course is delivered on an in-house basis and is customised to suit the needs of each team, company or organisation. For a custom training quote, please send an enquiry here.
About provider
SquareOne Training
SquareOne believe that no two people are the same, therefore all our courses are unique just like you. SquareOne will work with you and your company to tailor a course that is suitable for your business needs, development and future...
Read more and show all courses with this provider
Reviews
Average rating 5
Based on 6 reviews.
the trainer was very helpful and taught the training in a way that everyone could follow
Find out more about this AutoCAD: Essentials (In-House) course - simply fill out your details:
Course rating
Based on 6 reviews.
At SquareOne Training we take pride in designing Spreadsheets for our customers, so we were delighted to be asked to design a solution to track staff courses and KPI alerts. This spreadsheet was implemented in 2018, but completely changed the way the company worked and made the data not only accurate but trackable.
Read more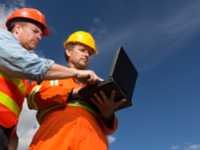 Read about SquareOne's global projects in New Hardware and Software Refresh and Microsoft Lync/Skype Rollout.
Read more