Next available date: Contact for info - United Kingdom
Corporate Training for Teams
Course description

Excel - VBA (In-House)
This In House Excel VBA training course is aimed at improving the skills of experienced / advanced users of Excel - and especially highly skilled developers that are wishing to add high-end automation to Spreadsheets. The programme covers Macros, User-Defined Functions, Variables, Programming and Custom Menu's as well as other details.
Suitability - Who should attend?
This Excel VBA is suitable for experienced Excel Users, and especially highly skilled developers who wish to add high-end automation to Spreadsheets.
Pre-requisites:
Participants are expected to be an Advanced User of Spreadsheets and preferably have attended an Advanced Excel course.
For more information on course suitability, please send an enquiry here
Excel New User (2003/2007 & 2010) course content
This Excel VBA In House Training is designed to cover the following areas:
Recording Macros
Recording a Simple Macro
Running a Recorded Macro
Relative Recording
Running a Relative Recording, Viewing the Module
Modifying a Recorded Macro
Recorder Workshop
Creating a Recorded Application
Examining The Data
User-Defined Functions
Creating a User Defined Function
Using a User Defined Function
Creating another Function
Passing Multiple Arguments
Modifying a Function
Creating a Function Library
Using the VBA Editor
Opening & Closing The Editor
Working With The Project Explorer
Working With The Properties Window
Using The Work Area
Working With a Code Module
Running Procedures From The Editor
Setting Break Points In The Editor
Stepping Through a Procedure
Understanding VBA
Using the Immediate Window
Working With Object Collections
Setting Property Values
Working With Worksheets
Using the Object Browser
Programming With the Object Browser
Procedures
Creating a Command Procedure
Making Sense of IntelliSense
Using the Edit Toolbar
Commenting Statements
Indenting Text
Bookmarking In Procedures
Using Excel Objects
The Excel Object Model
Splitting the Screen
Using Workbook Objects
Using Worksheet Objects
Using Range Objects
Using Objects in a Procedure
Using Variables
Creating & Using Variables
Implicit & Explicit Declarations
The Scope Of Variables
Procedure Level Scoping
Module Level Scoping
Public Scoping Of Variables
Passing Variables By Reference
Passing Variables By Value
Avoiding Variant Data Types
Using Arrays
Programming Techniques
Programming Conventions
Communicating With The User
Prompting For User Input, Using The Input Method
Using IF To Make Decisions, Testing For Multiple Conditions
Looping a Fixed Number Of Times
Looping a Specified Number Of Times
Looping An Unknown Number Of Times
Creating Custom Forms
Creating a Custom Form
Changing The Form Properties
Adding Text Boxes To The Form
Moving Controls
Adding Label Controls To The Form
Changing Text Box Control Properties
Changing Label Control Properties
Adding a Combo Box
Adding Option Buttons
Adding Command Buttons
Running a Form
Programming Custom Forms
Initialising the Form
Closing The Form
Updating The List
Creating Error Checking Procedures
Running a Form From a Procedure
Custom Menus
Creating a New Menu
Creating a Cascade Menu
Adding Menu Commands
Assigning Macros To Menu Commands
Removing a Menu
Automatic Startup
Consolidating Worksheets by Category or by Position
Sharing Workbooks
Programming Automatic Events
Running Automatic Procedures
Automatically Starting The Workbook
Expenses
In House training option - delivered nationwide in the UK
In-House Training with SquareOne
SquareOne is among the UK's leading providers of IT training to businesses of all shapes and sizes. They deliver inspiring, motivational and cost effective training which brings about tangible improvements in productivity. Through our training courses, individuals are able to gain lifelong skills and realize their full potential while clients achieve their corporate goals.
About provider
SquareOne Training
SquareOne Training is an internationally renowned IT Training company who create inspiring, motivational and cost effective training services which bring about tangible improvements in productivity. They specialise in providing classroom courses, Microsoft upgrade training, IT consultancy and large-scale rollout support...
Read more and show all courses with this provider
Reviews
Average rating 4.7
Based on 3 reviews
Gill the trainer was great. Thank you
Very good training on a very board subject.
I really enjoyed this course and found the Program Executor useful
Find out more about this Excel - VBA (In-House) course - simply fill out your details:
Course rating
Based on 3 reviews
U.K. L&D Report: 2019 - Benchmark Your Workplace Learning Strategy
Are you curious about the L&D strategies of some of the U.K.'s top companies?
Find out what they're up to in findcourses.co.uk's second annual U.K. L&D Report!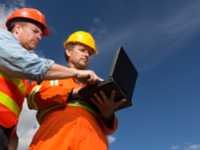 Read about SquareOne's global projects in New Hardware and Software Refresh and Microsoft Lync/Skype Rollout.
Read more