UX Courses and Training
The success of a product or service is always based on people's experiences and perceptions, so many companies employ professionals that are responsible for assessing this experience. Assessing the customer's or user's experience has become an essential function in any business, and requires specific research techniques and analysis to acquire data that can be used to improve the product or service.
An effective website relies on good web design, predominantly the website navigation, web links, titles and language. When a usability professional is employed to test, monitor and makes web design improvements, this can play a fundamental role in improving the user experience and result in the company becoming more profitable. There is a growing demand for IT professionals with knowledge of information infrastructure, prototyping and usability who are able to optimise the UX across various sites, especially online retail and ecommerce websites.
UX Courses and Careers
Any professional who wishes to pursue a career in the area of UX needs to have an enthusiasm for improving customer experience. They should also be competent in research and data analysis, as the majority of usability roles will involve a variety of user testing techniques. Usability professionals often create a number of scenarios that mimic a real life task and invite a selective number of human test subjects to complete the scenarios.
The data from this user testing is then analysed to assess the usability of the service or product. Many usability roles work in technology based environments, such as in web design or computer usability, so it is useful for a professional to be trained or experienced in professional areas such as computing and web design. Professionals may also have previous experience in other roles, such as customer service, marketing, web design or quality assurance. Usability experience (UX) job descriptions can vary in title, such as Usability Analyst, Usability Engineer, Usability Specialist or Usability Designer.
Content of UX Courses
Any professional looking to progress into user experience (UX) will benefit from an initial introductory UX courses in usability to become familiar with the basic usability principles and techniques. There are many more specific usability training courses that allow professionals to specialise in particular usability areas, such as website usability, internet usability or software usability courses.
Professionals need to be experienced in the areas of design, research and analysis, so it is essential to attend specialist UX courses in those areas, particularly in usability testing techniques, such as card sorting, usability test moderation and the use of usability software like Morae. By completing a variety of UX courses, professionals will be prepared to progress into senior usability roles and usability consultancy.
UX courses are available for those starting out in the industry as well as for the professional looking to stay abreast of the latest developments
Complete our survey and win £50!
By sharing a few minutes of your time, you'll contribute to research that helps over 15,000 HR professionals benchmark their organization.
Don't miss this chance to represent your company in the UK's largest report on Learning & Development!
As a thank you for completing our survey, we'll enter you in a draw to win a £50 Amazon gift card.
U.K. L&D Report: 2019 - Benchmark Your Workplace Learning Strategy
Are you curious about the L&D strategies of some of the U.K.'s top companies?
Find out what they're up to in findcourses.co.uk's second annual U.K. L&D Report!
Mon
Tue
Wed
Thu
Fri
Sat
Sun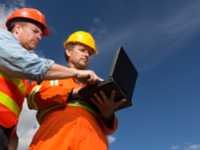 Read about SquareOne's global projects in New Hardware and Software Refresh and Microsoft Lync/Skype Rollout.
Read more
APPRENTICESHIPS
Is your company looking to take on an apprentice?
Subscribe and get the latest news, discounts and giveaways sent straight to your inbox!