Course description
Professional Negotiating Skills - 1 day course in commercial negotiation - Live virtual training
Negotiation skills are crucial not just because much of modern business depends on formulating mutually acceptable agreements, but because these agreements are a determining factor when it comes to a business' overall profitability.
This one day Professional Negotiating Skills course is designed precisely to give delegates the knowledge and skills necessary to secure win-win outcomes in commercial negotiations without making too many concessions or giving too much away for free. With a strong focus on the concept of 'both move', the training course teaches delegates to:
Develop an in-depth understanding of negotiation and how to prepare for negotiations
Distinguish between negotiation tactics (i.e. to address a price challenge) and structure
Secure business without sacrificing margin
A series of role-plays will also allow participants to experience the ins and outs of negotiation from the perspective of both parties.
Upcoming start dates
Choose between 5 start dates
11 December, 2023
Virtual Classroom

Online

English
19 February, 2024
Virtual Classroom

Online

English
18 April, 2024
Virtual Classroom

Online

English
10 June, 2024
Virtual Classroom

Online

English
Suitability - Who should attend?
This Professional Negotiating Skills course has been designed for salespeople, but is also suitable for sales managers, key account executives or any other figure involved in negotiating win-win outcomes.
The course is delivered online via Zoom. The day is split into separate sessions with breaks at scheduled intervals.
Training Course Content
Course content includes:
What makes for good negotiation skills - how to handle the trade off between getting what you want and getting along with people
How to use the LDL 12 step planning guide to prepare for a negotiation
The 11 laws of bargaining - don't give concessions, trade them; how to make a conditional offer; how to handle deadlock; The importance of aspiration levels
How to determine your negotiable variables - ALL the variables in and around the deal can be used to improve it
How to solve the dilemma of where to open - how high, how firm, how soon
Tactics and countermeasures - how to handle 'I like your proposal but this is all I've got', 'Take it or leave it', 'Is that negotiable' and many more
How to use the 5 step negotiating structure: Prepare, Open, Explore, Bargain, Close/Agree
Negotiating styles - how to use the language of partnership
How deadlines and pressure affect the outcome
How to recognise the sources of power
Negotiate to satisfy - how to get what you want while leaving the other party satisfied with the outcome
Why choose Leadership Development Ltd
99% of delegates on our programmes rate them as 'Good' or 'Excellent'
More than 600,000 people have participated in LDL programmes so far
Customer Outreach Award 2019
We believe that it should be easy for you to find and compare training courses.
Our Customer Outreach Award is presented to trusted providers who are excellent at responding to enquiries, making your search quicker, more efficient and easier, too.
Reviews
02 Apr 2018
Good course structure
Very interactive, good case studies, and able to detect my own weaknesses through role playing. Good course structure with emphasis on learning by doing: theory was delivered vi...
Show more
21 Sep 2017
Helps prepare for challenging negotiations
Great programme for creating/harvesting new ideas and processes for negotiating whether that is with clients or internally. Gives a good way to structure and prepare for negotia...
Show more
02 May 2016
Professional Negotiation Skills
Very practical, lots of examples and energy. It was a small group so very focused. Good pace and amount of detail. Excellent.
Expenses
The cost of this course is £525 + VAT.
In-house & bespoke training
LDL can also deliver this course in-house at a location of your choice, or develop a bespoke programme to suit your particular organisational or departmental needs.
Get Inspired! Watch the Video
Leadership Development Ltd
Leadership Development Ltd - Leadership, Management & Sales Courses
Leadership Development Ltd (LDL) is a leading international provider of training in leadership, management, sales and negotiation for professionals at all levels across an organisation, from front-line staff to senior managers. With over 30 years of experience in the sector,...
Case Studies
How to Tell if Your Client's Price Challen...
One of the most effective tactics available to buyers is the price challenge. It is very simple to use, and can be very effective.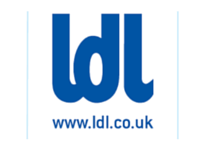 Read about how LDL brought the Carphone Warehouse together to retain managers and help employees live its new values.