Next available date: Contact provider for more information - Online courses
Course description
The New Rules of Selling
Learn to sell more, better, faster. This state-of-the-art online course proactively equips you with the latest consultative-partner selling skills demanded by today's market.
For All Levels
Whether you're looking to master the foundation principles or you're already experienced and looking for more advanced skills, this programme will work for you.
Bite Sized
The training is chunked into 40 short video segments with 16 downloadable resources & worksheets to consolidate your learning and 4 self-assessments to check your understanding.
1 Hour Each Week
Set aside just 1 hour each week to complete 3 to 4 lessons and their related action steps and you will be able to complete the full course in 12 weeks (you can of course go faster or slower as you wish).
Suitability - Who should attend?
This course is suitable for anyone in sales looking to upskill.
If you are able to harness even half of the ideas in 'The New Rules of Selling' you will be unstoppable.
Outcome / Qualification etc.
On completion of all sections you can claim your Certificate of Achievement.
Training Course Content
Modules
Course Introduction: You're on Your Way to Selling Well
The 7 Foundation Principles - Master These First
How to Find New Business & Sell Against Competition
The New Psychology of Selling & The Lost Art of Closing
"I Want to Think About It" & Objection Handling
Gap Analysis, Advanced Questioning Skills & The LACPOMAC® 8 Step Sales Structure
How to Develop Presence & A Great Voice
Selling from the Buyer's Side
Sales Negotiation
Bonus Module - Master The Mind Game
You can have the best skills in the world, but if the mindset is not there you will not peak perform. There is a very clear link between confidence and performance. In this special 6 lesson bonus module you'll learn:
How To Develop A Winner's Mindset
The Skill+Will™ Matrix
The Success Circle - 6 Steps You Can Use Immediately To Develop Drive, Motivation & Unshakeable Confidence.
Talent Counts, Grit Counts Twice. It's Desire Not Ability That Gets You There
Clarity Is It - Set Clear Goals
How To Build Self-Belief - 3 Techniques You Can Use Immediately
How To Use Visualisation & Mental Rehearsal To Be You At Your Best When It Counts
Control The Controllables - It's Not What Happens, It's How You Take It
Associate With Positive People & Avoid The Negative
Master The Temptation To Quit
Expenses
Tuition is £495 + VAT for 12 months unlimited access.
Learning online is highly cost effective - it also avoids the need for travel and minimises time away from the office.
Customer Outreach Award 2019
We believe that it should be easy for you to find and compare training courses.
Our Customer Outreach Award is presented to trusted providers who are excellent at responding to enquiries, making your search quicker, more efficient and easier, too.
About provider
Leadership Development Ltd (LDL) is a leading international provider of training in leadership, management, sales and negotiation for professionals at all levels across an organisation, from front-line staff to senior managers. With over 30 years of experience in the sector,...
Read more and show all courses with this provider
Contact info
Leadership Development Ltd
Reviews
Average rating 5
Based on 5 reviews.
RM, UK Sales Manager, Amplicon
Hi Robin, I started your online sales course today, The New Rules of Selling. Having met you in the past and been lucky enough to have been trained by you personally I am pleased to say my gut feeling was right and the training was excellent. Your enthusiasm, confidence and to the point explanations provide all with a lift ... absolutely excelle...
Show more
KD, International Recruitment Consultant, Boston Link
It was an informative and greatly produced training. Robin is an excellent instructor.
SL, National Sales Manager, Maco
Really enjoyed the New Rules of Selling, it's good to be able to have Robin virtually engage with me, I found his enthusiasm contagious and it was handy that anything I didn't understand or wanted to hear again I could pause and play back.
Find out more about this The New Rules of Selling course - simply fill out your details:
Course rating
Based on 5 reviews.
U.K. L&D Report: 2019 - Benchmark Your Workplace Learning Strategy
Are you curious about the L&D strategies of some of the U.K.'s top companies?
Find out what they're up to in findcourses.co.uk's second annual U.K. L&D Report!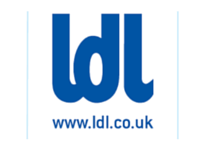 Read about how LDL brought the Carphone Warehouse together to retain managers and help employees live its new values.
Read more