Next available date: Enquire for more information - United Kingdom
Corporate Training for Teams
Course description
Team Building (In-House)
This one day course is suitable for any individual working with others within a team.During the day delegates will use a variety of interactive and thought provoking exercises.
Training Course Content
During this course the delegate will achieve the following:
Identified the key skills to successful team working
Analysed the potential blockers to successful team working and how to overcome them.
Considered the different roles within a team together with their strengths.
Looked at motivation within a team
Focused on their own individual strengths when working in a team and highlighted potential areas for further improvement.
Why choose SquareOne Training
25 years' experience of delivering quality IT Training Services
All trainers Certified Microsoft Office Trainer (MOS) or higher
Public and in-house training throughout the UK
Expenses
This course is delivered on an in-house basis and is tailored to meet the specific requirements, interest and needs of any organisation or audience. For a custom training quote for your company, please give us a call on 0151 650 6907.
About provider
SquareOne Training
SquareOne Training is an internationally renowned IT Training company who create inspiring, motivational and cost effective training services which bring about tangible improvements in productivity. They specialise in providing classroom courses, Microsoft upgrade training, IT consultancy and large-scale rollout support...
Read more and show all courses with this provider
Find out more about this Team Building (In-House) course - simply fill out your details:

There are no reviews available yet.


U.K. L&D Report: 2019 - Benchmark Your Workplace Learning Strategy
Are you curious about the L&D strategies of some of the U.K.'s top companies?
Find out what they're up to in findcourses.co.uk's second annual U.K. L&D Report!
At SquareOne Training we take pride in designing Spreadsheets for our customers, so we were delighted to be asked to design a solution to track staff courses and KPI alerts. This spreadsheet was implemented in 2018, but completely changed the way the company worked and made the data not only accurate but trackable.
Read more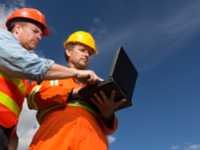 Read about SquareOne's global projects in New Hardware and Software Refresh and Microsoft Lync/Skype Rollout.
Read more