Displaying 1-20 of 81 results
Displaying 1-20 of 81 results
More about Microsoft Office 365 Training Courses
Microsoft Office 365 training will give professionals the skills they need to be confident and competent using the programmes. Office 365 offers a wide range of tools that make business easier, but there is always a step up needed from professionals who need to learn the new techniques and the ins and outs of new programmes.
Office 365 offers the options to brand business class email addresses with company names, building name recognition, and to market businesses using customised marketing tools that are easy to create. Office 365 training will enable participants to connect better with customers and colleagues, thanks to the range of communication tools from email and instant messengers to social networking and video conferencing
Office 365 comes with 1TB of storage per user, giving lots of space for everything. This cloud storage is kept online, meaning that it can be shared with people in or outside of a company, wherever, whenever, it is easy to look at together, meaning that business deals can be made with ease. Add to this multi-party video, and content sharing, teams can always be in sync with each other.
Step by step guidance means that Office 365 is easy to set up and use. However, you can never go wrong with some extra knowledge, where these Office 365 training courses come in, to give participants the skills and the ability to work without problems.
Enrol on an Office 365 training course today!
Complete our survey and win £50!
By sharing a few minutes of your time, you'll contribute to research that helps over 15,000 HR professionals benchmark their organization.
Don't miss this chance to represent your company in the UK's largest report on Learning & Development!
As a thank you for completing our survey, we'll enter you in a draw to win a £50 Amazon gift card.
U.K. L&D Report: 2019 - Benchmark Your Workplace Learning Strategy
Are you curious about the L&D strategies of some of the U.K.'s top companies?
Find out what they're up to in findcourses.co.uk's second annual U.K. L&D Report!
Mon
Tue
Wed
Thu
Fri
Sat
Sun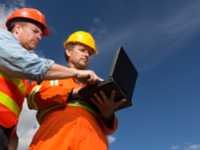 Read about SquareOne's global projects in New Hardware and Software Refresh and Microsoft Lync/Skype Rollout.
Read more
Find popular courses by keyword
APPRENTICESHIPS
Is your company looking to take on an apprentice?
Subscribe and get the latest news, discounts and giveaways sent straight to your inbox!