Next available date: This course is available to purchase anytime of the year. - Distance
Last application: This course is available to register anytime of the year.
e-learning / Online / Distance
Course description
Admin, Secretarial & PA Training – Online
If you are interested in gaining a position as a highly paid Office Administrator, Secretary or Personal Assistant, then this training qualification from Global Edulink, one of the UK's leading providers of vocational training courses, could be perfect for you.
The course will help you to develop and enhance your administrative, secretarial and personal assistant skills and prove to employers and recruiters in all business sectors that you can fulfil all of the functions and duties associated with these positions, to the highest standard.
If you are an aspiring Office Administrator, Personal Assistant or Secretary, or if you are currently working in one of these roles, but need to improve your skills and demonstrate evidence of professional training, then this course can help.
The course is made up of four Units. Unit One offers a number of tutorials that will help you to develop your ability as a Secretary and Personal Assistant. The tutorials in Unit Two are designed to help you build your Administration skills, while Unit Three focuses on personal and professional skills, and in Unit Four, you will work on your computer literacy.
Our online programme is designed to recreate the feel of classroom learning and is made up of a range of professionally-narrated e-Learning modules, tests, exams and interactive quizzes, all delivered through a system to which you will have access on a twenty-four-hour basis, every day of the year. The course is backed up with online support and your study materials will include step-by-step guide tutorials that will help you to build your confidence, study effectively and earn your qualification.
Suitability - Who should attend?
This course is ideal for those who prefer to go at their own pace, seeking trainer support when required. It is suitable for all levels from beginners to those who are already employed as an Office Administrator, Secretary or Personal Assistant, but who want to earn a formal qualification to help them to develop their career. The course will help you to gain knowledge and to widen your skill base in each of these three job roles.
Requirements
There are no academic entry requirements for this course, and it is open to students of all academic backgrounds. As long as you are aged seventeen or over and have a basic grasp of English, numeracy and ICT, you will be eligible to enrol.
Benefits you will gain:
By enrolling in to this course, you'll get:
High quality e-learning study materials and mock exams.
Tutorials/materials from the industry leading experts.
Includes step-by-step tutorial videos and an effective, professional support service.
24/7 Access to the Learning Portal.
Benefit of applying NUS extra Discount Card.
Recognised Accredited Qualification.
Access Course Content on Mobile, Tablet or Desktop.
Study in a user friendly, advanced online learning platform.
Excellent customer service and administrative support.
Outcome / Qualification etc.
Successful candidates will earn a "Certificate in Office Admin, Secretarial and Personal Assistant Training".
Training Course Content
COURSE CURRICULUM
1. BUSINESS REPORTS AND LETTER WRITING
Business Writing Skills
Introduction to Business Report Writing
Exploring Reports
How to Prepare for Writing
Exercise Files: Business Report Writing
2. E-MAILS WRITING TIPS
Introduction to Effective Email Writing
Writing Email Messages
Email Manners
3. TYPING SPEED DEVELOPMENT
4. TIPS FOR SPEED READING
5. MICROSOFT WORD
Introduction to Microsoft Word
First Step to MS Word
Text Editing & Formatting
Formatting Paragraph and Pages
Creating Styles, Themes, Number and Bullets
Columns & Tables
Macros and Proofing
Sharing and Reviewing Documents
Modify Word Document
Exercise Files: Microsoft Word 2016
6. MICROSOFT EXCEL
Getting Started with Microsoft Excel
Data Entering
Creating Formulas and Functions
Formatting
Worksheet Views, Multiple Worksheets and Workbooks
IF, VLOOKUP, and Power Functions, Security & Sharing
Data Management, Data Analysis Tools
PivotTables & Macros
Exercise Files: Microsoft Excel 2016
7. MICROSOFT POWERPOINT
Getting Started with Microsoft PowerPoint
Working with Presentations & Slides
Adding Pictures & Contents to Slides
Adding Shapes, Diagrams, Charts, Video, Audio, and Animation to Slides
Preparing & Delivering Speech
Reusing and Sharing Presentations
Exercise Files: Microsoft PowerPoint 2016
8. MICROSOFT OUTLOOK
Getting Started with Outlook
Adding and Connecting Accounts, Reading & Organizing Mails
Creating and Sending Mail, Creating and Working with People
Working with Delegates & Calendars
Creating Tasks and Notes, Working with Outlook Data
9. MICROSOFT ACCESS
Introduction to MS Access
Creating Tables & Setting up Properties
Queries
Creating Forms & Reports
Working with Macros, Integrating Access with Office Suite
Database Management
Exercise Files- Microsoft Access 2016
10. DIARY MANAGEMENT
Diary Management
Diary and Time Management with Outlook
11. HANDLING CONFIDENTIAL DOCUMENTS
Handling Confidential Documents
12. SUCCESSFUL MEETING MINUTES
13. NOTE TAKING
14. DOCUMENT PROOFREADING
15. APPOINTMENT BOOKING AND ARRANGING INTERVIEWS
Appointment Booking and Arrange an Interview
16. DELIVERING POSTAL MAIL
17. DICTATING
18. CUSTOMER SERVICE AND TELEPHONE HANDLING SKILLS
Customer Service Basics Over the Phone
Get the facts- ask the right questions
Discuss Solutions- learning to listen
Dealing with difficult customers
Developing Inbound & Outbound Telephone Skills
Hot Telephone Tips
19. ORGANISING A MEETING
Organising a Meeting
Exercise Files: Organising Meeting
20. DATA MANAGEMENT, RECORD KEEPING AND FILING
Data Management & Record Keeping
21. EVENT PLANNING
Event Planning Essentials
22. ARRANGE BUSINESS TRAVEL & ACCOMMODATION
Arranging Business Travel and Accommodation
23. BOOKKEEPING
Introduction to Accounting
Financial & Managerial Accounting
Taxes
24. QUICKBOOKS FOR PAYROLL MANAGEMENT
Introduction to QuickBooks
Setting up the Employee Payroll
Running the Payroll
Exercise Files: QuickBooks for Payroll Management
25. INVOICING/PETTY CASH
26. SUPERVISING AND MONITORING THE OFFICE WORKS
Supervising and monitoring the office works
27. TIME MANAGEMENT
Introduction to Time Management
Fundamentals of Productivity
How to Use Your Calendar Effectively
Setting up Priorities and Schedule
Timer Budgeting
Exercise Files: Time Management
28. MOTIVATING EMPLOYEES
29. CREATING AN EFFECTIVE CV AND COVER LETTER
Business Resumes & Job Applications
How to Gather Information for Your CV
Write your CV
CV Writing Tips and Layouts
Different CV Formats
Saving a CV to Different Formats and Online CV Banks
Finishing Your CV
Exercise Files: Creating an Effective CV
30. JOB FUNCTIONS AND DESCRIPTION OF OFFICE ADMIN & MANAGER
Job functions and Description of Office Administrator and Manager
Method of Assessment:
Upon conclusion of the course, you will take an online multiple-choice assessment, which will determine whether you have passed the course. The test is marked automatically and you will receive your results instantly, so there won't be an anxious wait to find out if you have passed!
Continuing Studies
Career path
Following successful completion of the course, you could apply to become an Officer Administrator, Secretary or Personal Assistant, and go on to develop a career as an Office Manager or Personal Assistant for a company director or senior manager.
About provider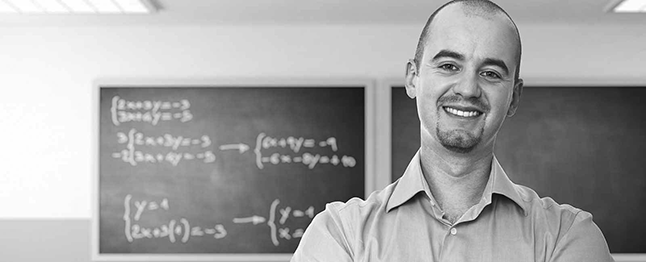 Global Edulink - together, shaping your future
Global Edulink is an established provider for professional skills training in the United Kingdom. Courses are designed for a wide audience of professionals seeking A-Level training in education, IT, security, English language and office administration. Global Edulink training courses focus on...
Read more and show all courses with this provider
Customer Outreach Award 2019
We believe that it should be easy for you to find and compare training courses.
Our Customer Outreach Award is presented to trusted providers who are excellent at responding to enquiries, making your search quicker, more efficient and easier, too.
Contact info
Global Edulink
CityPoint, 1 Ropemaker Street
Reviews
A very good resource - clear information, well structured, easy to use. Immediate results and the ability to save an electronic copy of the certificate.
Find out more about this Admin, Secretarial & PA Training – Online course - simply fill out your details:
Course rating
Based on 1 reviews
U.K. L&D Report: 2019 - Benchmark Your Workplace Learning Strategy
Are you curious about the L&D strategies of some of the U.K.'s top companies?
Find out what they're up to in findcourses.co.uk's second annual U.K. L&D Report!