Corporate Training for Teams
Next available date: Enquire for details - Online courses
Course description
Telephone Selling - 2 day telesales in-house training course
The telephone is a high touch, cost-effective selling tool, but it must be used well. This two day training course aims to provide participants with a stream of ideas to improve their telephone selling ability. Both the incoming and the outgoing call are discussed in detail.
Role play is used to ensure that each delegate receives individual coaching. Participants leave the training with a telephone technique specially developed for their business - a technique that has been practised and polished during their time on this course. They will return to work with all the necessary energy, enthusiasm and skills required to succeed.
Results from this training will come immediately in the form of increased sales and happier, more satisfied customers.
Suitability - Who should attend?
The training programme is suitable for all those who sell on the telephone.
Outcome / Qualification etc.
Upon successful completion of this telephone sales training, participants will:
Gain increased confidence in selling over the phone.
Acquire all the necessary principles, skills and personal motivation to sell more effectively.
Know the exact words and phrases to use in the tough situations they face every day.
Be able to present their organisation with confidence, professionalism and zest.
Have an in-depth understanding of the telesales sequence: Probe, Confirm Match and Close.
Training Course Content
This two day training programme on telesales covers the following topics:
How to convert enquiries into sales
How to build and upgrade the incoming order
How to handle difficult customers
How to find new business
Getting through to the decision maker
How to revive inactive accounts
How to sell an idea
What makes people buy
How to stimulate buying interest
How to open the presentation
How to structure the call
How to control the conversation
Questioning and listening skills
How to ask for the order
When to close
How to handle and pre-handle objections
How to sell yourself
How to inject warmth and enthusiasm
How to establish lasting customer relations
How to maintain correct attitude throughout the day
How to overcome discouragement
How to follow up
Expenses
Contact Leadership Development Ltd to discuss pricing for this in-house course.
Customer Outreach Award 2019
We believe that it should be easy for you to find and compare training courses.
Our Customer Outreach Award is presented to trusted providers who are excellent at responding to enquiries, making your search quicker, more efficient and easier, too.
About provider
Leadership Development Ltd (LDL) is a leading international provider of training in leadership, management, sales and negotiation for professionals at all levels across an organisation, from front-line staff to senior managers. With over 30 years of experience in the sector,...
Read more and show all courses with this provider
Contact info
Leadership Development Ltd
Reviews
Average rating 4.8
Based on 10 reviews.
SL, Sales, Express & Echo
Having just returned from an LDL course on Telephone Selling I felt compelled to write and congratulate you on an informative and enjoyable 2 days. The presentation and enthusiasm really made the course a pleasure to attend and the training I received certainly gave me new ideas in my approach to telesales.
CP, Account Manager, Hostcomm
The programme was excellent. In particular how at key points in the course we were encouraged to link back to our current role.
GH, Marketing, Trilux Lighting
The course gave me much needed advice and tips on telephone selling and increased my confidence. The role play was very helpful and great practice.
Find out more about this Telephone Selling - In-house Course course - simply fill out your details:
Course rating
Based on 10 reviews.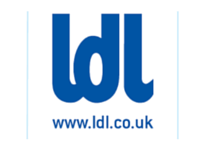 Read about how LDL brought the Carphone Warehouse together to retain managers and help employees live its new values.
Read more