Displaying 1-20 of 94 results
= This course results in CPD hours
= Beginner level
= Funding available
Displaying 1-20 of 94 results
More about Employee Relations Training & Courses

What is meant by Employee Relations?
Within the field of Human Resources, the term employee relations was coined to describe the relationships between employees and their employers. Previously, employee relations has also been discussed in terms of industrial relations throughout the UK.
As a sociopolitical relationship, relationships between employees and employers have the potential to either foster or stifle a positive and innovative working environment. Thus, a unique set of skills has been developed to address the varying demands of staff and proprietors. Referred to as employee relations, these special skills help employers and HR professionals understand the legal network of employee rights as well as how to motivate employees. Rather than a management strategy, this way of working entails working closely with employees to ensure that their interests are being served.
Employee relations in your organisation
The value of healthy employee relations should not be underrated in any organisation. As HR practices and structures have a great affect on the way employees view their work, it is important to consider employees' needs and values when establishing a companywide HR structure. Such structures begin with the individual employee and branch out to serve the group as a whole, promoting positive behaviours and fulfilling relations among employees and employers.
Employee Relations for employers
The ticket to having a great relationship with your staff is to invest time into identifying and understanding employees' needs and wants. Then, followthrough in working to develop solutions to problems is crucial. The full body of skills required to fulfill these objectives is termed employee relation skills. Employee relation skills and competences are a great asset to employers as they help ensuring that employees are involved, committed and stimulated. As these practices are applied across an organisation, employee satisfaction and work effort are expected to rise accordingly.
In a similar context, robust HR policies that are in line with good employee relations serve as an acceptable risk management strategy. That is, by using employee relations policy to keep employee satisfaction and motivation high, companies also minimise the risk of non-compliance with the law.
Just as important is the relationship with customers, click here for CRM courses.
Employee Relations Training and Courses
Training and courses in employee relations are designed with managers in mind. These types of courses utilise a variety of methods to help managers understand the ways in which employee involvement can produce business benefit. Topics range from communication skills and team building to recognising and rewarding employee contribution. However, the common denominator in employee relations training is the functioning of the group as a whole. By nurturing relationships, clear communication and a culture of continuous improvement, managers and HR personnel can effectively solve problems through teamwork and employee involvement.

Human Resources - HR Training and Courses
Human Resources, once a largely administrative function, is the department responsible for the management of staff within an organisation. Today, the roles of these personnel have developed to become key strategisers in the correlation between employee engagement and organisational success. Training courses in human resources aim to help delegates understand, develop and advise on policies related to employment law, recruitment, learning & development and people management.
Other areas in which HR Employees require training in areas are working practices, staff appraisals, pay and reward schemes, managing difficult people, conditions of employment and diversity in the workplace.
In terms of Human Resource Management, there are a number of training programmes that aim to develop employees responsible for others through maximizing the return on investment from the organisation's human capital and minimizing the financial risk.
HR departments must ensure that their HR employees are absolutely up-to-date on all employment legislation, to ensure they have a working understanding of the following to apply to their organisations:
Laws and agreements
Recruitment
Discrimination / Equality & Diversity
Working time, including leave, parental leave and study leave.
Labour market agreements
Working environment, including Occupational Health and Safety
Do you work in HR or L&D? Then we need your help.
Mon
Tue
Wed
Thu
Fri
Sat
Sun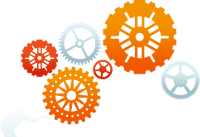 In collaboration with MPW Learning, a programme called 'Leadership Pathway Programme' was designed to bring all of the skills of a large high street charity organisation management team up to date. After introduction of the programme, common working practices were restructured, productivity increased and management satisfaction improved.
Read more
Find popular courses by keyword
APPRENTICESHIPS
Is your company looking to take on an apprentice?
Subscribe and get the latest news, discounts and giveaways sent straight to your inbox!