Displaying 1-20 of 59 results
= Beginner level
= Intermediate level
Displaying 1-20 of 59 results
MS Outlook courses
Microsoft Outlook is a personal information manager and e-mail software programme that is often sold as a part of the Microsoft Office suite package. Microsoft Outlook is designed to collect and streamline business tasks and communication in order to allow users to work more efficiently.
Microsoft Outlook is used by many businesses because it allows employees to easily coordinate meetings, update tasks, and organise mailboxes and e-mails.
The task of organising an e-mail inbox is a daunting task, and the more that individuals become reliant on e-mail communication, the more cluttered and overwhelming e-mail boxes get. Microsoft Outlook makes it easier and more efficient to juggle multiple schedules, in boxes and contact lists.
Microsoft Outlook courses aims to provide participants the knowledge necessary to get the most out of Microsoft Outlook while keeping both their lives and in boxes organised.
Set your goals. We'll help you reach them.
Will you change jobs? Learn something new? Start your own business?
U.K. L&D Report: 2019 - Benchmark Your Workplace Learning Strategy
Are you curious about the L&D strategies of some of the U.K.'s top companies?
Find out what they're up to in findcourses.co.uk's second annual U.K. L&D Report!
Mon
Tue
Wed
Thu
Fri
Sat
Sun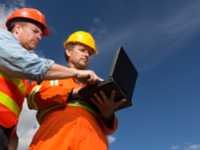 Read about SquareOne's global projects in New Hardware and Software Refresh and Microsoft Lync/Skype Rollout.
Read more
At SquareOne Training we take pride in designing Spreadsheets for our customers, so we were delighted to be asked to design a solution to track staff courses and KPI alerts. This spreadsheet was implemented in 2018, but completely changed the way the company worked and made the data not only accurate but trackable.
Read more
APPRENTICESHIPS
Is your company looking to take on an apprentice?
Subscribe and get the latest news, discounts and giveaways sent straight to your inbox!