Displaying 1-20 of 65 results
Displaying 1-20 of 65 results
London and its professional opportunities
London, a global city, is rich in resources for art, commerce, culture, music, fashion, healthcare, finance, real estate and tourism. London proudly boasts being one of the richest financial centres in the world with a rich diversity of about 300 languages being spoken in the city. Some of the crucial economic sectors in the city are finance and technology operating industries of IT and information systems. AutoCAD courses provided in London cover important topics in prototype drawings, accurate line measures, applying dimension lines, creating and using layers and hatching.
AutoCAD and related programs
AutoCAD is commercial software developed to facilitiate 2D and 3D computer-aided designing and drafting techniques. Its applicability ranges from architecture to engineering and graphic design.
It is thus a commonly used software by many technically specialised professionals, speeding up as it does the process of bringing creative ideas to life in two- or three-dimensional form. There are different levels of courses for professionals or learners with varied expertise and any training providers delivering AutoCAD courses in London cover multiple levels. A large proportion also offer certification programmes accredited by Autodesk, which is the company producing the AutoCAD software. These training companies are often referred to as Authorised Training Centres (ATC) or Partners at Bronze, Silver, Gold or Platinum tier.
Professionals who work regularly with AutoCAD can also benefit from training in related software inlcuding 3ds Max, Rhino, SketchUp, Adobe Photoshop, Vray and Mental Ray.
Training format of AutoCAD courses
London has some of the best AutoCAD training providers. Some AutoCAD courses are offered in short classroom sessions that take place in dedicated facilities, providing delegates with access to PCs that have the AutoCAD software pre-installed. Since many architecture, design and construction firms require large numbers of staff to be trained in AutoCAD, it is also popular for companies to bring training in-house, enabling all of their employees to develop or improve skills simultaneously.
Online courses in AutoCAD give professionals the flexibility to watch tutorials and complete exams at any time with the reduced costs, as well as the added convenience of revisiting course materials at any time.
Career prospects for qualified AutoCAD professionals
Professionals with training and appropriate certification in AutoCAD will find immense opportunities for growth and employment in varied economic sectors such as designing, architecture, engineering, facilities management and surveying. Some common positions occupied by them include designers, creative consultants and business information analysts.
Benefits for professionals
London has immense opportunities in training and education for interested professionals and aspiring graduates. The networking opportunities are huge owing to the commercial nature of the city and the number of multinational and internationally acclaimed regional companies operating here. AutoCAD training courses are highly popular and beneficial for technical working professionals and London can be one of the best locations to get the appropriate training.
FindCourses.co.uk also has a wide rage of IT training courses and Systems Design & Development courses.
Complete our survey and win £50!
By sharing a few minutes of your time, you'll contribute to research that helps over 15,000 HR professionals benchmark their organization.
Don't miss this chance to represent your company in the UK's largest report on Learning & Development!
As a thank you for completing our survey, we'll enter you in a draw to win a £50 Amazon gift card.
U.K. L&D Report: 2019 - Benchmark Your Workplace Learning Strategy
Are you curious about the L&D strategies of some of the U.K.'s top companies?
Find out what they're up to in findcourses.co.uk's second annual U.K. L&D Report!
Mon
Tue
Wed
Thu
Fri
Sat
Sun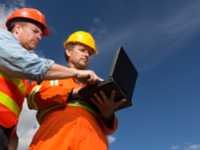 Read about SquareOne's global projects in New Hardware and Software Refresh and Microsoft Lync/Skype Rollout.
Read more
Find popular courses by keyword
APPRENTICESHIPS
Is your company looking to take on an apprentice?
Subscribe and get the latest news, discounts and giveaways sent straight to your inbox!