Course description
Inventor Sheet Metal Design
After completing this course, you will be able to:
Understand sheet metal design concepts and terms
Automate sheet metal design tasks
Use sheet metal within an assembly
Use flat patterns to represent a sheet metal part prior to bending
Calculate accurate flat patterns based on your materials and equipment
Suitability - Who should attend?
Who should attend?
Experienced Autodesk Inventor users who design and use sheet metal parts.
Training Course Content
Basic Design Tools
Copy and paste options
Undo and redo options
Sheet Metal Overview
Typical workflow of sheet metal design
Sheet metal / Inventor terminology
Using folded and flat design methods
The Sheet Metal Environment
Create, manage and apply sheet metal styles
Cut shapes out of sheet metal parts
Fold 3D sheet metal parts from flat geometry
Use sheet metal bends
Creating holes in sheet metal
Create punch features
Common modelling tools: fillet and chamfer, rectangular and circular patterns, mirrored features
Plan your designs for better creation and editing
Part Creation Techniques
Create sheet metal parts inside and outside the context of the assembly
Use flat geometry created in another application
Importing 3D geometry Creating complex sheet metal shapes: cylinders, cones, transitions
Sheet Metal Automation
Updating your sheet metal parts using iParts
Using Excel spreadsheets to drive your model
The difference between a linked and an embedded spreadsheet
Configuring and creating custom punches in your designs
Sheet Metal within Assemblies
Constraining sheet metal parts using iMates
Using the skeletal modelling approach to assembly design
Adding welded hardware to sheet metal parts
Using Flat Patterns
Understand flat patterns and how to use them
Use the Flat Patter tool
Exporting flat patterns from the part file
Detailing Sheet Metal Designs
Set up your drawing environment
Include 2D flat patterns in your Inventor drawings
Advanced Design 
Create flat patterns based on material thickness, bend radius and bend angle
Why choose SquareOne Training
25 years' experience of delivering quality IT Training Services
All trainers Certified Microsoft Office Trainer (MOS) or higher
Public and in-house training throughout the UK
Expenses
For information on pricing for this open/scheduled course, please give us a call on 0151 650 6907.
This course can also be delivered in-house and tailored to meet the particular requirements of your organisation. 
About provider
SquareOne Training
SquareOne Training is an internationally renowned IT Training company who create inspiring, motivational and cost effective training services which bring about tangible improvements in productivity. They specialise in providing classroom courses, Microsoft upgrade training, IT consultancy and large-scale rollout support...
Read more and show all courses with this provider
Find out more about this Inventor Sheet Metal Design course - simply fill out your details:

There are no reviews available yet.


U.K. L&D Report: 2019 - Benchmark Your Workplace Learning Strategy
Are you curious about the L&D strategies of some of the U.K.'s top companies?
Find out what they're up to in findcourses.co.uk's second annual U.K. L&D Report!
At SquareOne Training we take pride in designing Spreadsheets for our customers, so we were delighted to be asked to design a solution to track staff courses and KPI alerts. This spreadsheet was implemented in 2018, but completely changed the way the company worked and made the data not only accurate but trackable.
Read more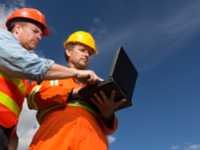 Read about SquareOne's global projects in New Hardware and Software Refresh and Microsoft Lync/Skype Rollout.
Read more