Next available date: Enquire for more information - United Kingdom
Corporate Training for Teams
Course description
Java - New User (In-House)
This in-house training in Java was designed to enable your staff with little or no programming experience to begin to learn programming using the Java programming language.
This comprehensive five-day course teaches the significance of object-oriented programming, the keywords and constructs of the Java programming language, and the steps required to create simple Java technology programs.
Course participants will gain hands-on experience learning basic object oriented concepts such as inheritance, encapsulation, and abstraction. Your web design company staff will learn how to create and use simple Java classes containing arrays, loops, and conditional constructs. In addition, participants will learn how to manipulate object references, and to write simple error handling code.
Do you have questions about COVID-19 in relation to this course?
At findcourses.co.uk we are committed to helping everyone who wants to learn, to learn. So are our trusted partner providers.
Get in touch on this page to find out whether there are any changes to this course in light of COVID-19.
Suitability - Who should attend?
This 5-day course is aimed at users of  HTML who wish to add interactive and dynamic Java content to their web pages.
For more information on course suitability, please send an enquiry here
Training Course Content
This Java - New User in-house workshop is designed to cover the following modules:
Introduction
Java technology and the Java Runtime Environment
Stand-alone applications and servlets
Object-oriented programming with Java
Define a class comprising fields and methods
Packages and encapsulation
Build an object and invoke its methods
Constructors and method overloading
Java's object-oriented features
Instantiating objects from classes
Aggregation and composition
Extending existing classes
Overloading and overriding methods
Java Language Syntax
Keywords and primitive types
Conversion, casting and autoboxing
Operators and their precedence
Declare arrays of primitive or class types
Conditionals and loops
Catching and throwing exceptions
Enumerated types
Flow control
Invoking methods and passing parameters
Conditionals and loops
Handling exceptions with try and catch
Defining and Class Design
Fields (instance data)
Methods (functions)
Abstract classes and interfaces
Organising classes with packages and visibility modifiers
Composition vs. inheritance
Building the components of a Java program
Working with exiting classes
Leveraging generics with the collections API
Extending base classes
Developing new classes
Compiling and debugging
Developing GUIs
Foundations of user interfaces
Basic GUI widgets
Event-driven programming
Benefits of a portable windowing library
Java Foundation Classes (JFC)
Advantages of lightweight Swing components
Exploring the Swing component library
Creating Swing components: buttons, text fields, drop-down lists
Adding Swing components to containers
Arranging Swing components using layout managers
Dialogs and message boxes
Event handling
Registering event handlers
Inner classes and top-level classes
Storing and Retrieving Data with File I/O
Java streams
Streams, Readers and Writers
Accessing files
Catching and throwing exceptions
Formatting text output
Files and directories
Reading and writing files
Creating, deleting and renaming files
Obtaining directory and file information
Working with Relational Databases
JDBC database access
Leveraging the JDBC API
Choosing database drivers
Connecting to a database
Improving performance with prepared statements and stored procedures
Submitting SQL statements
Retrieving and processing results
Java Development Tools
Java Development Kit (JDK)
Compiler (javac)
Javadoc utility
Java Archive (JAR) utility
Java Integrated Development Environments (IDEs)
Why choose SquareOne Training
25 years' experience of delivering quality IT Training Services
All trainers Certified Microsoft Office Trainer (MOS) or higher
Public and in-house training throughout the UK
Expenses
The cost of this in-house program is available upon request 
In House training - delivered nationwide in the UK
This course is delivered In House - and can be tailored to meet the particular requirements of your organisation.  We will be happy to use any of your examples for delegates to ensure that the course is as interesting and relevant as possible.
About provider
SquareOne Training
SquareOne Training is an internationally renowned IT Training company who create inspiring, motivational and cost effective training services which bring about tangible improvements in productivity. They specialise in providing classroom courses, Microsoft upgrade training, IT consultancy and large-scale rollout support...
Read more and show all courses with this provider
Find out more about this Java - New User (In-House) course - simply fill out your details:

There are no reviews available yet.


U.K. L&D Report: 2019 - Benchmark Your Workplace Learning Strategy
Are you curious about the L&D strategies of some of the U.K.'s top companies?
Find out what they're up to in findcourses.co.uk's second annual U.K. L&D Report!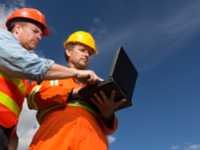 Read about SquareOne's global projects in New Hardware and Software Refresh and Microsoft Lync/Skype Rollout.
Read more
At SquareOne Training we take pride in designing Spreadsheets for our customers, so we were delighted to be asked to design a solution to track staff courses and KPI alerts. This spreadsheet was implemented in 2018, but completely changed the way the company worked and made the data not only accurate but trackable.
Read more