Next available date: Enquire for more information - United Kingdom
Corporate Training for Teams
Course description
Adobe Dreamweaver - New User (In-House)
This intensive training course is delivered over the course of two days and is designed to enable delegates to use Adobe Dreamweaver in a proficient capacity. Delivered entirely in-house, this course can be tailored to the specific needs, requirements and contexts of each organisation. 
The course will cover the Adobe Dreamweaver interface and all of its practical functions for web design and applications using HTML and CSS content. Delegates will learn how to use the diverse functionality of Dreamweaver to streamline work processes and create accessible, standards-compliant web sites. This two-day Dreamweaver course covers planning, creating, editing, publishing and site management.
Suitability - Who should attend?
This Adobe Dreamweaver introductory in-house training course is ideal for teams and companies whose members require a foundational understanding of Adobe Dreamweaver.
Course Pre-Requisites
No previous experience of Adobe Dreamweaver is necessary, however delegates should have a previous understanding of working with computers. 
For more information on suitability, please send an enquiry here.
Training Course Content
This Adobe Dreamweaver for Beginners in-house workshop is designed to provide delegates with a first look into the dynamic programme as well as an introduction to its primary functions and features. The following modules will be included in the training course:
Concepts and Preparation
About Dreamweaver and Web Design
Understanding HTML
Planning a web site
Screen design considerations
Creating efficient web pages
Web browsers
Download times
Images, animations and PDF's
CSS content
Web Site Structure
Setting up a local site
Using the site window
Setting preferences
Site management
Creating a new file
The Assets Panel
About the assets panel
Adding and deleting objects
Adding objects to a page
Organising assets
HTML
Understanding HTML
How browsers and search engines read your pages
Viewing HTML
Editing in HTML code view
Effective tips and techniques for HTML
Working with Text
Adding text
Importing text
Text formatting
Basic HTML styles
Using CSS to style text
External style sheets
Working with Graphics
Placing graphics on a page
Using image formats: GIF, JPEG, PNG
Applying and changing attributes
Positioning text to graphics
Working with the colour palettes
Using safe colours
Creating alternate text
Working with Hyperlinks
Internal and external links
E-mail links
Working with anchors
Basic Interactivity
Creating rollover buttons/images
Creating a navigation bar
Working with image maps
Working with Tables
Creating a table
Table attributes
Absolute and relative measurements
Nested tables
Applying contents and colour
Page Layout
Planning your page
Using tables for layout
Using layout mode
Working with layers
Manipulating layers
Tables versus layers
Using CSS for page layout
Working with DIV tags
The Upload Process
Checking links and preparing the site
Adding keywords and descriptions
Setting server details
Uploading
Synchronising/editing posted files
Why choose SquareOne Training
25 years' experience of delivering quality IT Training Services
All trainers Certified Microsoft Office Trainer (MOS) or higher
Public and in-house training throughout the UK
Expenses
This course is delivered on an in-house basis and is tailored to meet the specific requirements, interest and needs of any organisation or audience. For a custom training quote for your company, please send an enquiry here.
About provider
SquareOne Training
SquareOne Training is an internationally renowned IT Training company who create inspiring, motivational and cost effective training services which bring about tangible improvements in productivity. They specialise in providing classroom courses, Microsoft upgrade training, IT consultancy and large-scale rollout support...
Read more and show all courses with this provider
Find out more about this Adobe Dreamweaver - New User (In-House) course - simply fill out your details:

There are no reviews available yet.


U.K. L&D Report: 2019 - Benchmark Your Workplace Learning Strategy
Are you curious about the L&D strategies of some of the U.K.'s top companies?
Find out what they're up to in findcourses.co.uk's second annual U.K. L&D Report!
At SquareOne Training we take pride in designing Spreadsheets for our customers, so we were delighted to be asked to design a solution to track staff courses and KPI alerts. This spreadsheet was implemented in 2018, but completely changed the way the company worked and made the data not only accurate but trackable.
Read more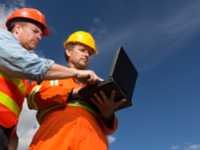 Read about SquareOne's global projects in New Hardware and Software Refresh and Microsoft Lync/Skype Rollout.
Read more