Next available date: Enquire for more information - Liverpool
Course Dates
Liverpool
Enquire for more information
London
Enquire for more information
Manchester
Enquire for more information
Course description
Adobe Photoshop - New User
Adobe Photoshop is part of the Creative Suite collection.
Photoshop allows designers and photographers to produce variety of artwork by manipulating and composing digital and drawn images, using powerful layering and masking techniques and a wealth of special effect filters. During this Photoshop training course you will learn how to produce professional quality images for print and web. You will cover fundamental topics such as size, resolution, contrast and colour adjustments, retouching, special effects and correct output.
Suitability - Who should attend?
This course is suitable for anyone who needs to manipulate and edit digital images for print and web use, such as photographers, graphic designers.
Prerequisites
Delegates should have a good level of PC and windows skills, but do not need prior experience with Adobe Photoshop.
Training Course Content
Photoshop Overview
About Photoshop
Working with bitmap and vector images
Various design workflow's
The Interface
Using the menu bar
Setting preferences
Customising palettes
Opening and importing images/graphics
Creating new documents
Navigation and magnification
Using the Navigator window
Basic Image Manipulation
Cropping
Resizing the image
Working with image resolution
Setting colour modes
Making greyscale images
Saving formats
Image Enhancement
Basic Levels
Basic Curves
Using Hue and Saturation
Sepia effects
Sharpening images
Correcting Mistakes
Undo shortcuts
Using the History palette
Making a snapshot
Working with Selections
Using the range of selection tools
Working with selection options
Saving selections to channels
Editing selections
Feathering images with selections
Changing Image Content
Cloning in an image
Using the retouching tools
Working with the paint tools
Using colour options in Photoshop
Copying parts of other images
Working with Layers
About Photoshop layers
Creating/deleting layers
Automatic layer creation
Adding text layers
Hiding/locking layers
Setting layer attributes
Working with layer sets
Transforming layers
Blending layers
Using layer masks
Creating Adjustment layers
Working with layer effects
Using the Flatten Image command
Considerations for Web and Print
PSD documents for future editing
Print based file formats
Image compression for web
Why choose SquareOne Training
25 years' experience of delivering quality IT Training Services
All trainers Certified Microsoft Office Trainer (MOS) or higher
Public and in-house training throughout the UK
Expenses
This Adobe InDesign course for new users can also be delivered as an in-house basis and can be customised to the requirements, interests and contexts of each organisation or audience.
About provider
SquareOne Training
SquareOne Training is an internationally renowned IT Training company who create inspiring, motivational and cost effective training services which bring about tangible improvements in productivity. They specialise in providing classroom courses, Microsoft upgrade training, IT consultancy and large-scale rollout support...
Read more and show all courses with this provider
Find out more about this Adobe Photoshop - New User course - simply fill out your details:

There are no reviews available yet.


U.K. L&D Report: 2019 - Benchmark Your Workplace Learning Strategy
Are you curious about the L&D strategies of some of the U.K.'s top companies?
Find out what they're up to in findcourses.co.uk's second annual U.K. L&D Report!
At SquareOne Training we take pride in designing Spreadsheets for our customers, so we were delighted to be asked to design a solution to track staff courses and KPI alerts. This spreadsheet was implemented in 2018, but completely changed the way the company worked and made the data not only accurate but trackable.
Read more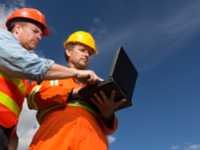 Read about SquareOne's global projects in New Hardware and Software Refresh and Microsoft Lync/Skype Rollout.
Read more