Next available date: Enquire for more information - United Kingdom
Corporate Training for Teams
Course description
CorelDraw - New User (In-House)
This CorelDraw training course is offered as an in-house workshop by SquareOne Training. The course is designed to cover the most commonly used functions of CorelDraw, advanced design functions such as bitmaps and 3D modelling graphics.
Our patient and dedicated trainers will help all users gain the skills needed to start working confidently on Windows PCs. SquareOne's in-house training is designed to meet the training requirements of your staff in the most cost-effective manner. For your in-house training, our trainers will be using the most up to date versions of software, but, if necessary, can adapt their training to older versions for your staff.
Do you have questions about COVID-19 in relation to this course?
At findcourses.co.uk we are committed to helping everyone who wants to learn, to learn. So are our trusted partner providers.
Get in touch on this page to find out whether there are any changes to this course in light of COVID-19.
Suitability - Who should attend?
This in-house training course is suitable for new users of CorelDraw who wish to have an in-depth overview of  the software. This will help them to become competent with the concepts, technologies and most commonly used features of the package.
Training Course Content
The content for this CorelDraw - New User In-House training course is structured as follows:
Introduction to CorelDraw
Overview of Tools
Drawing Objects
Working with Objects
Arranging and Grouping Objects
Transform, Constrain, Stretch and Scale, Rotate and Skew Objects
Working with Lines
Creating Blends
Using Filters
Working with Text
Creating and working with Layers
Photo Editing
Creating Bitmaps
Editing Bitmaps and ClipArt
3D Modelling and Rendering
Why choose SquareOne Training
25 years' experience of delivering quality IT Training Services
All trainers Certified Microsoft Office Trainer (MOS) or higher
Public and in-house training throughout the UK
Expenses
This CorelDraw - New User In-House training course is custom tailored to meet the needs and requirements of your particular organisation.
This training course will be delivered in the form of a closed course at your company's premises. SquareOne can come to you no matter where you are based throughout the UK or Europe, as we can bring our mobile IT classroom anywhere. The cost of this training course is available upon request.
About provider
SquareOne Training
SquareOne Training is an internationally renowned IT Training company who create inspiring, motivational and cost effective training services which bring about tangible improvements in productivity. They specialise in providing classroom courses, Microsoft upgrade training, IT consultancy and large-scale rollout support...
Read more and show all courses with this provider
Reviews
Average rating 5
Based on 1 reviews
Well run course, instructor friendly, professional and knowledgeable
Find out more about this CorelDraw - New User (In-House) course - simply fill out your details:
Course rating
Based on 1 reviews
U.K. L&D Report: 2019 - Benchmark Your Workplace Learning Strategy
Are you curious about the L&D strategies of some of the U.K.'s top companies?
Find out what they're up to in findcourses.co.uk's second annual U.K. L&D Report!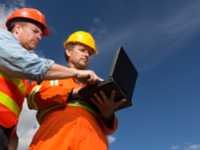 Read about SquareOne's global projects in New Hardware and Software Refresh and Microsoft Lync/Skype Rollout.
Read more
At SquareOne Training we take pride in designing Spreadsheets for our customers, so we were delighted to be asked to design a solution to track staff courses and KPI alerts. This spreadsheet was implemented in 2018, but completely changed the way the company worked and made the data not only accurate but trackable.
Read more