Next available date: Enquire for more information - United Kingdom
Corporate Training for Teams
Course description
Sage Payroll (In-House)
This Sage Payroll - In-House Training is designed to provide you staff with a sound understanding of Sage Payroll. The in-house training pack is suitable for all new companies/users setting up or using Sage Payroll.
The programme is designed to be hands-on and can be delivered by SquareOne anywhere in the UK or Europe. Course content can be tailored to specific requirements, but typically covers:
Company Settings
Government Legislation
Employees
Company-Specific Data
Processing the Monthly Payroll
Other Payments
Reports
Year-End
The skills gained will give new users the confidence to start using the core features of Sage Payroll in a professional environment.
Suitability - Who should attend?
This Sage Payroll - In-House Training course is suitable for all new companies and users setting up or using Sage Payroll. Become in complete control of your payroll processes. On this course you will gain an understanding of Government Legislation, processing payments and much more.
Training Course Content
Topics typically covered include:

Getting Started
Starting Sage Payroll
The main program window, the tree view 
Exiting Sage Payroll
Backing up and restoring data
Payroll basics
Month end 
Company Settings
Company details
Bank & coinage
Tax funding
SSP/SMP funding
IR payments 
Government Legislation
PAYE details
NI rates, SSP rates, SMP rates
Car details, Car bands
Student loans 
Company Specific Data
Entering a pension scheme
Pension scheme details
Pay elements
Employee & employer contribution 
Employees
Adding, updating employee personal details
Adding employment details
Changing rates of pay
Entering Year-To-Date values 
Processing the monthly payroll
Processing date
Entering payments
Pre-update reports
Updating records 
Other Payments
Salaries calculated on an hourly basis
Manual SSP calculations
A new weekly paid employee
Process & update : month 12/week 52
Process & update : week 53
Employee leaves
Payment by BACS 
Reports
Employee
Company
Legislation 
Year End
Pre year-end tasks
Year-end wizard : P11, P14, P60, P35
Clearing the tax year
Updating employee records
Backing up data 
Why choose SquareOne Training
25 years' experience of delivering quality IT Training Services
All trainers Certified Microsoft Office Trainer (MOS) or higher
Public and in-house training throughout the UK
Expenses
In-House training option - delivered nationwide in the UK
This course is delivered in-house and can be tailored to meet the particular requirements of your organisation.  SquareOne is happy to use client-specific examples for delegates to ensure that the course is as interesting and relevant as possible.
About provider
SquareOne Training
SquareOne Training is an internationally renowned IT Training company who create inspiring, motivational and cost effective training services which bring about tangible improvements in productivity. They specialise in providing classroom courses, Microsoft upgrade training, IT consultancy and large-scale rollout support...
Read more and show all courses with this provider
Find out more about this Sage Payroll (In-House) course - simply fill out your details:

There are no reviews available yet.


U.K. L&D Report: 2019 - Benchmark Your Workplace Learning Strategy
Are you curious about the L&D strategies of some of the U.K.'s top companies?
Find out what they're up to in findcourses.co.uk's second annual U.K. L&D Report!
At SquareOne Training we take pride in designing Spreadsheets for our customers, so we were delighted to be asked to design a solution to track staff courses and KPI alerts. This spreadsheet was implemented in 2018, but completely changed the way the company worked and made the data not only accurate but trackable.
Read more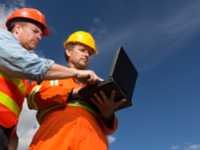 Read about SquareOne's global projects in New Hardware and Software Refresh and Microsoft Lync/Skype Rollout.
Read more